Entrance Exams
XAT 2024 Mock Test by XLRI: Know Date and Direct Link
This online test is designed to familiarize prospective XAT 2024 test takers with the exam format and will be available on the official website of XAT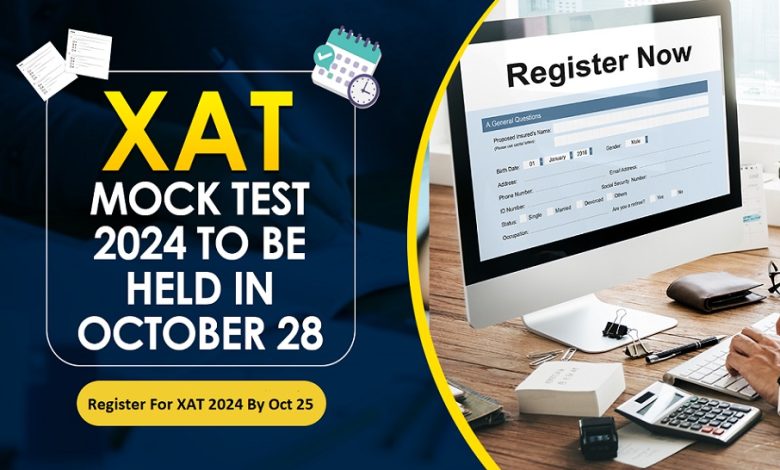 The XAT 2024 examination is scheduled on January 7, 2024. XLRI Jamshedpur will conduct the official XAT 2024 mock test for the first time on October 28, 2023. This online test is designed to familiarize prospective XAT 2024 test takers with the exam format and will be available on the official website of XAT, xatonline.in. Candidates can avail many benefits by giving this mock test.
The official XAT 2024 mock by XLRI will not only familiarize the candidates planning to take XAT 2024 about the revised XAT pattern, it will also help candidates to understand how to attempt actual XAT exam.  Only those candidates who have successfully registered and applied for XAT 2024 by October 25, 2023 can appear in this XAT 2024 mock by XLRI.

Date of Official XAT 2024 Mock: October 28, 2023
Eligibility For XAT 2024 Mock: Completion XAT 2024 Application by Oct 25.
Where to Login to Take Official XAT Mock: XATonline.in
 Login Credentials for Mock:
Candidates, who complete the application by 25th October 2023, one day before the mock test, will receive their login credentials for the mock test portal. Candidates are given 210 minutes to complete the entire XAT mock, which equates to 3.5 hours.
Also Read: Maharashtra Common Entrance Test 2024 Exam Dates Announced, Complete Schedule here