Entrance Exams
JEE Advanced Registration Starts Today at 4 pm; Here is How to Apply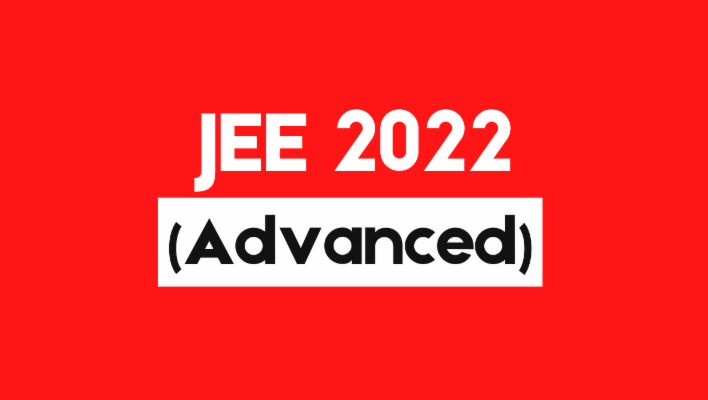 JEE Advanced Registration Starts: Starting on August 8 2022, the Indian Institute of Technology Bombay will begin accepting applications for the JEE Advanced 2022 examination. At 4 o'clock, the JEE Advanced registration Starts will start. Candidates are only eligible to register for the exam if they have previously taken and passed the JEE Mains examination and are ranked in the top 2.5 lakh candidates.
The link to register will be available on jeeadv.ac.in. Up until August 11, 2022, prospective students can submit their applications to take the IIT JEE exam. The deadline for candidates who have already enrolled to pay their fees is August 12, 2022. Candidates can apply for the examination by following the straightforward instructions that are provided below.
JEE Advanced Registration Starts: How to Apply for the JEE Advanced 2022 Exam
Step 1: Please go to jeeadv.ac.in, which is the official website of the JEE Advanced.
Step 2: After then, on the home page, click on the link that shows "JEE Advanced 2022".
Step 3: Please enter your login information and then complete the application form.
Step 4: After you have finished paying the application fees, click the "Submit" button.
Step 5: After that, download the confirmation page once you're finished.
Step 6: Next, you should make a printout of the same page for your own records.
On August 28, 2022, there will be two separate sessions of the examination that will be given. The first part of the exam, known as Paper 1, will take place from 9:30 am to 12:00 pm, while the second part, known as Paper 2, will take place from 2:30 pm to 4:30 pm.
The Joint Entrance Examination is an engineering entrance assessment conducted for admission to various engineering colleges in India. It is constituted by two different examinations: the JEE-Main and the JEE-Advanced.
Also Read: JEE Main 2022 Session 2 Result Out: Check JEE Mains result at jeemain.nta.nic.in