Entrance Exams
CBSE Class 12 Exam Term-2 Date Sheet 2022 LIVE Updates: Term-I result awaited.
Students can now check their date sheet for term-2 exams from April 26 at cbse.gov.in, cbseresults.nic.in.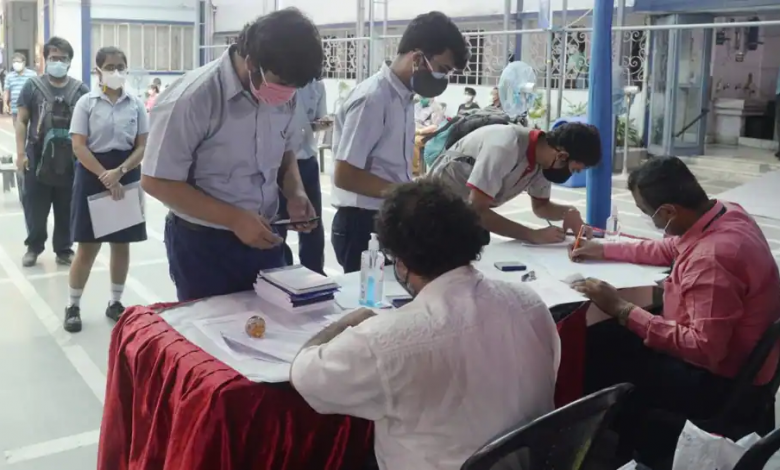 The Central Board of Secondary Education (CBSE) has released the CBSE Class 12 Exam Term-2 date sheet for its class 10th and class 12th term 2 board exams. CBSE had earlier announced that it will conduct its board exams in two phases, i.e. Term 1 and Term 2.
While the results of Term 1 exam are still awaited, CBSE date sheet 2022 for class 12 has been released.
Students can get the CBSE Class 12 term 1 results from the official CBSE results website at cbseresults.nic.in once they are released. Candidates can also use apps like Digilocker and Umang can also be used to check the results for Term 1.
CBSE Class 10th first exam was conducted from November 30 to December 11, 2021 at multiple exam centers across the country, and Class 12th exam was conducted from December 1 to December 22, 2021 at various exam centers.
The duration of practical examinations will be of three hours for two practical examinations. Earlier the board has announced that the practical examinations in Physics, Chemistry, Biology subject; Two practicals will last for one and a half hours. Candidates can check the notice here.