Education News
UGC declares 21 universities 'fake', highest number of fake universities from Delhi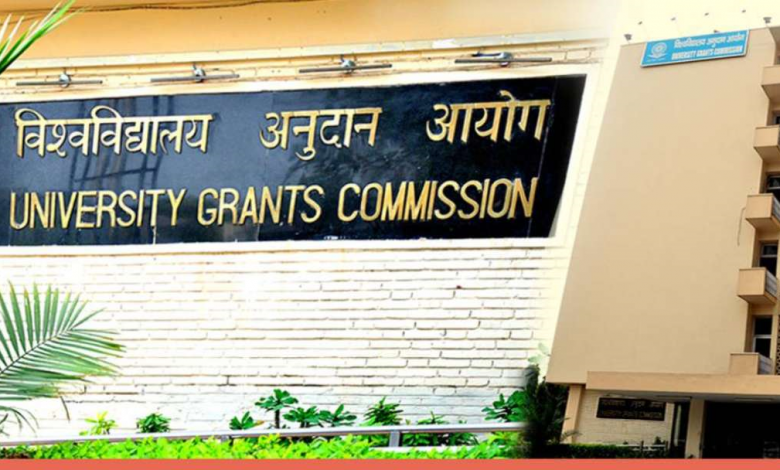 The University Grants Commission (UGC) declared 24 "self-declared" institutions as fake and found two more in violation of norms. State wise information of fake universities is available on the UGC website ugc.ac.in.
Delhi has the highest eight such fake universities:
All India Institute of Public & Physical Health Sciences,
Commercial University Ltd. Daryaganj,
United Nations University,
Vocational University,
ADR-Centric Juridical University,
Indian Institution of Science and Engineering,
Viswakarma Open University for Self-employment,
Adhyatmik Vishwavidyalaya (Spiritual University).
Uttar Pradesh has seven such fake universities:
Gandhi Hindi Vidyapith,
National University of Electro Complex Homeopathy,
Netaji Subhash chandra Bose University (open university),
Bhartiya Shiksha Parishad. 
Apart from these, universities from Karnataka, Kerala, Maharashtra, West Bengal, Odisha, Puducherry and Andhra Pradesh are also listed.
The official document states, "Students and the public at large are informed that 21 self-styled, unrecognized institutions currently working in contravention of the UGC Act have been declared as fake universities and are not conferring any degree and no right to do so.
About UGC:
From ancient Bharat to modern India, higher education has always occupied a place of prominence in Indian history. In ancient times, Nalanda, Taxila and Vikramsila universities were renowned seats of higher learning, attracting students not only from all over the country but from far off countries like Korea, China, Burma (now Myanmar), Ceylon (now Sri Lanka), Tibet and Nepal. Today, India manages one of the largest higher education systems in the world.
The present system of higher education dates back to Mountstuart Elphinstone`s minutes of 1823, which stressed on the need for establishing schools for teaching English and the European sciences. Later, Lord Macaulay, in his minutes of 1835, advocated "efforts to make natives of the country thoroughly good English scholars".
Sir Charles Wood`s Dispatch of 1854, famously known as the ` Magna Carta of English Education in India`, recommended creating a properly articulated scheme of education from the primary school to the university.
It sought to encourage indigenous education and planned the formulation of a coherent policy of education. Subsequently, the universities of Calcutta, Bombay (now Mumbai) and Madras were set up in 1857, followed by the university of Allahabad in 1887.
Also Read: Jamia-Millia-Islamia Extends Admission Deadline for UG, PG and Diploma distance, online mode.