Education News
Only 1.6 lakh students who passed the JEE (Main) exam registered for the JEE Advanced-2022.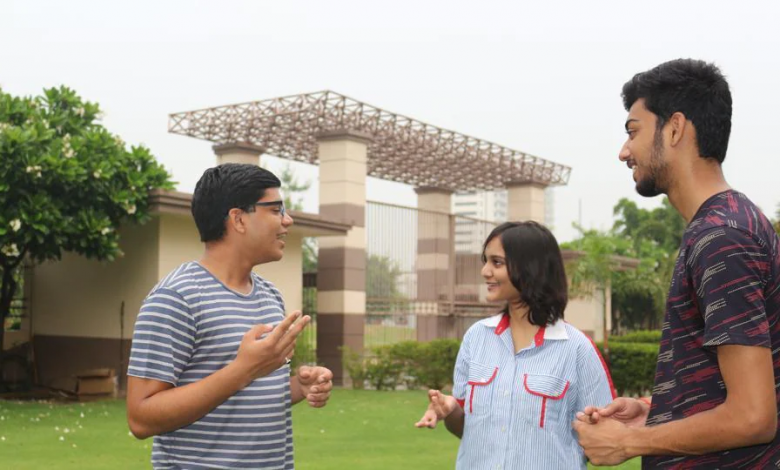 There were a total of 2.6 lakh candidates who were successful in passing the Joint Entrance Examination (JEE) Main. Out of those 2.6 lakh candidates, a total of 1.6 lakh students have registered for the JEE Advanced-2022. This examination will select students for admission to 23 Indian Institutes of Technology (IITs) located all over India.
Thursday was the deadline to register for this exam. On August 28, the examination, which will be conducted through computer and will be given in 600 centres across 226 cities in India, will take place. There is no location outside of India where the test can be taken.
An official from the administration of the JEE 2022 stated, "Students who have already filled out the forms but have not yet completed the payment of the examination fee will have until August 12 to finish the process. Admit cards would begin to be released on August 23".
The previous year, 2.6 lakh applicants successfully cleared JEE (Main), and 1.5 lakh applied for JEE (Advanced). Whereas in the year 2020, just 1.6 lakh of the 2.5 lakh candidates who had passed JEE (Main) had registered for JEE (Advanced). In neither of those years did more than 1.5 lakh students take the exam. There are now 16,232 available seats, including those at all 23 IITs; this represents a significant increase from the 13,000 seats available in 2019. The increase consists of 1,583 supplementary seats reserved exclusively for women.
However, in recent years the IITs, particularly the newer IITs, have been experiencing problems with vacant positions. In 2016, there were only 96 seats left, while in 2017, there were 121 seats that were left unfilled. The Joint Seat Allocation Authority (JoSAA) has stated that there are no openings available in the more prestigious and established IITs and degree programmes.
In its first meeting, which took place on December 14, 2021, the Joint Admission Board (JAB) of JEE (Advanced) discussed its numerous representations regarding the eligibility criteria. After deliberating, the JAB came to the conclusion that the exceptional circumstances and hardships faced as a result of the Covid-19 pandemic required some relaxation to be given to the eligibility criteria. According to the IITs' press notice, these relaxations are only being granted temporarily as a special one-time measure.
Candidates who successfully enrolled for JEE (Advanced) 2021 after taking their Class 12 examination for the first time in 2020 or 2021 but who did not appear in either of the exam's two papers are therefore eligible to directly take JEE-Advanced-2022.
Second, candidates who took the Class 12 exam in 2020 for the first time are also eligible to take the JEE (Advanced) in 2022 if they simultaneously meet the following two requirements: the candidate should have taken the JEE (Advanced) once, either in the year 2020 or 2021; or, have not taken any papers in either JEE Advanced-2020 or JEE (Advanced) 2021.
This is referred to as a "one-time special measure" due to the ongoing pandemic. And these applicants must appear in JEE (Main) 2022 and meet the qualifying score of the top 2,500,000 successful candidates in their particular category in order to qualify for JEE Advanced-2022.
As a result of COVID-19, board eligibility requirements have been relaxed for the past two years. Earlier in 2019, candidates were only deemed eligible for admission into IIT if they achieved a score of 75 percentile or higher in their 12th board examination or if they ranked in the top-20 percentile of their respective boards.
Also Read: Hyderabad Boy Gets Rs 1.3 Crore Scholarship to Study in US University that Gave 17 Nobel Laureates.