Education News
No Immediate Plan to Merge Engg, Medical Entrance Exam with CUET for at least two years: Union Education Minister.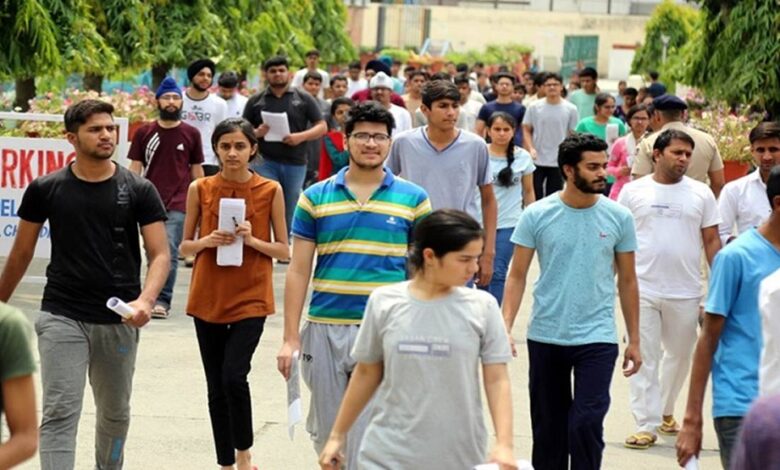 Union Education Minister Dharmendra Pradhan has said that there are no immediate plans to merge engineering and medical entrance exam with Common University Entrance Test (CUET) and no such combined examination will be conducted at least in the next two years.
Education Minister Dharmendra Pradhan acknowledged that the government is aware that the idea of ​​merging the tests has come up. But no consensus has been reached on whether this would be a practical move, he said. Education Minister Dharmendra Pradhan made the remarks while replying to questions during a session with students of a private coaching institute in the city in Rajasthan's Kota on Tuesday.
 "There is a school of thought on the merger of CUET, JEE and medical entrance exam NEET, but the government has not taken any decision on it, so students need not be worried about it. As of today there is no merger proposal and there will be no merger next year also.
We will not do anything without prior notice. An idea has come but it will take time to arrive at a concrete decision. We will not impose any combined examination on students who are in class XII and XI, who will appear in the entrance examination in the next two years," Pradhan said.
University Grants Commission Chairman Prof M Jagadesh Kumar had mooted the idea of ​​merging entrance examinations in August. Prof Kumar had said that a committee would examine the feasibility of the proposal. Prof Kumar said that joint admission can be a step towards reducing the burden on the students going for different subjects of higher education.
 "After the introduction of CUET, we now have three major entrance exams in the country- NEET, JEE and CUET- and most students take at least two of these exams, and also write all three to get admission in many different subjects. In NEET you have Biology, Physics and Chemistry and in JEE you have Maths, Physics and Chemistry.
So, two subjects are anyway common there and the same subjects are also used in CUET for admission in various universities. So, why should we subject the students to multiple entrance examinations," he had told to Media.
Also Read: Delhi University will start a Paid Internship Scheme to UG, PG Students