Education News
Government Working To Enhance Infrastructure For Studying Engineering: PM Modi On Engineer's Day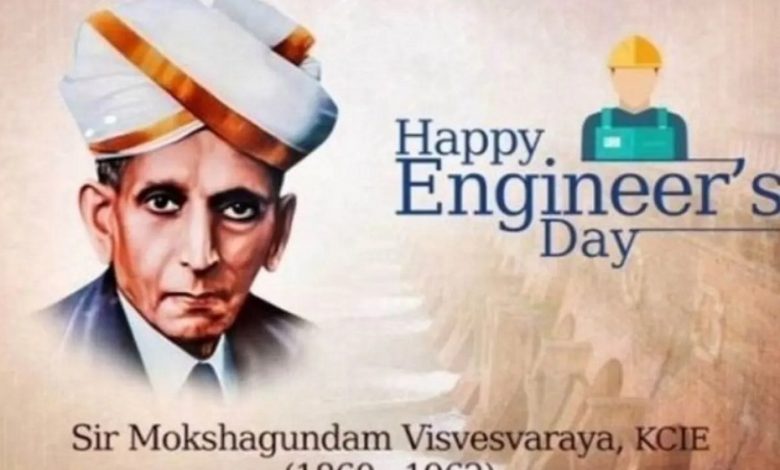 On the occasion of Engineers Day 2022, PM Modi remarked that the government is working towards improving the infrastructure of engineering education in the country. In addition, the government of India will also be working toward establishing engineering colleges around the country.
On Engineers Day, PM Modi greeted engineers through his social media platform. He continued by saying that India is fortunate to have a skilled and talented pool of experienced and qualified engineers who all contribute to the nation-building process. The birth anniversary of Mokshagundam Visvesvaraya, a civil engineer and statesman who was a diwan in the former kingdom of Mysore and is credited with pioneering engineering achievements, is celebrated as Engineer's Day.
Happy Engineers Day to all engineers: PM Modi
Mr Modi tweeted, "Happy Engineers Day to all engineers. Our country is fortunate to have a pool of skilled and talented engineers who are making important contributions to the development of our nation. Our government is attempting to improve the educational facilities available for anyone interested in pursuing a career in engineering, including the establishment of additional engineering institutions."
"On Engineers Day, we honour the pioneering work of Sir M. Visvesvaraya by remembering his contributions. I pray that he will continue to motivate the next generations of engineers to set themselves apart, "he added.
Mr Modi also shared a portion of one of his Mann Ki Baat broadcasts, in which he discussed the issue and referred to it in his post.
Why is Engineers day celebrated on 15 September?
Every year on 15 September, India celebrates National Engineer's Day to honour the work of Mokshagundam Visvesvaraya, who was a great engineer. On 15 September, designated as Engineer's day, Visvesvaraya's many achievements are honoured in India, Sri Lanka, and Tanzania.
Throughout his engineering career, he was known as Sir MV, and during that time, he tackled a number of difficult projects and produced great achievements in terms of infrastructure. In the year 1903, he invented and patented an irrigation system that included water floodgates. This system was constructed at the Khadakvasla reservoir, which is located close to Pune. Its purpose was to increase the food supply level and storage to the highest levels possible.
Later, the irrigation system was put into place at the Tigra Dam in Gwalior and the Krishnaraja Sagara (KRS) dam in Mysuru. And this dam was responsible for the creation of one of the largest reservoirs in Asia at the time.
As per the Institution of Engineers India (IEI), not only did he make significant contributions to the field of engineering, but he was also referred to as the "precursor of economic planning in India". His publications "Planned Economy of India" and "Reconstructing India" were released in 1920 and 1934, respectively. While he was working as the Diwan of Mysore in 1915, he was given the Knighthood, and in 1955, he was recognised with the Bharat Ratna.
Also Read: Most Popular Undergraduate Courses in Delhi University Over the Years: DU Admission Updates 2022.