Education News
Distance Learning Programs offered by Annamalai Univ. are not Approved: UGC.
The University Grants Commission (UGC) has again warned students seeking admission to any program offered by Annamalai University in Tamil Nadu through distance learning mode, saying the university does not have required approvals from the higher education regulator.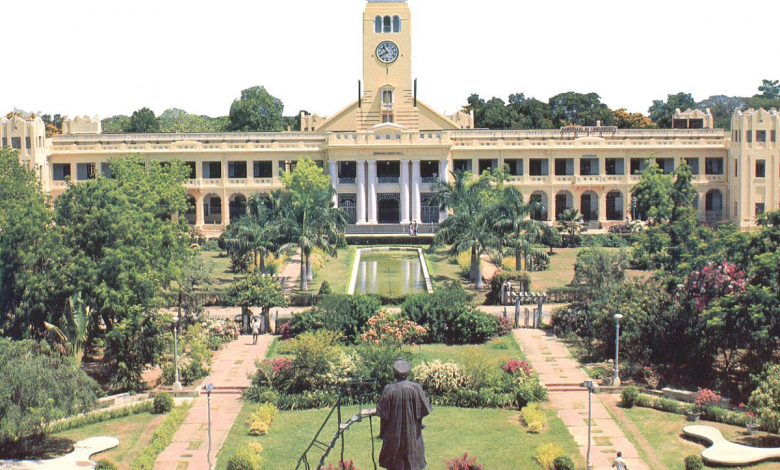 "It has come to the notice of the UGC that Annamalai University is conducting Distance Learning programs and taking admission on Open and Distance Learning (ODL) programmes without the approval of the UGC in gross violation of all the conditions laid down under the UGC (Open and Distance Learning) Regulations, 2017 and its amendments from time to time and the UGC (Open and Distance Education Programs and Online Programs) Regulations, 2020," said UGC Secretary Rajnish Jain.
As per the norms, no higher educational institution can offer any open and distance learning program and admit learners unless they are recognized by the commission.
"Annamalai University was recognized to offer any program in ODL mode only till the academic session 2014-15 and no further recognition has been given to it for offering any program through ODL mode. Accordingly, All the ODL programs offered by the University are now invalid and the University is solely responsible for the career outcomes of the students, if any, arising out of it.
The general public, students and other stakeholders are hereby cautioned not to take admission in any program offered by Annamalai University, Tamil Nadu through ODL mode. Taking admission in such programs requires the necessary recognition Without it, the careers of the students may be in jeopardy." Jain said.
The Annamalai University is a public state university located in Annamalai Nagar, Chidambaram, Tamil Nadu, India. It is spread across 950 acres in Chidambaram and offers courses of higher education in Arts, Science, Engineering, Medical, Management, Humanities, Agriculture, and Physical Education.
"The NIRF-2021" by the Ministry of Human Resource Development (MHRD) has ranked the University in the band 101 – 150 in the University Category. In the Pharmacy Category the ranking is 16th in India. In the Medical Category the ranking is 40th.
Also Read: Physics, Chemistry, Maths not Compulsory in Class 12th for Admission in Architecture: AICTE