Education News
Delhi University News; DU to launch Competence Enhance Scheme (CES) in 2023 for UG and PG courses.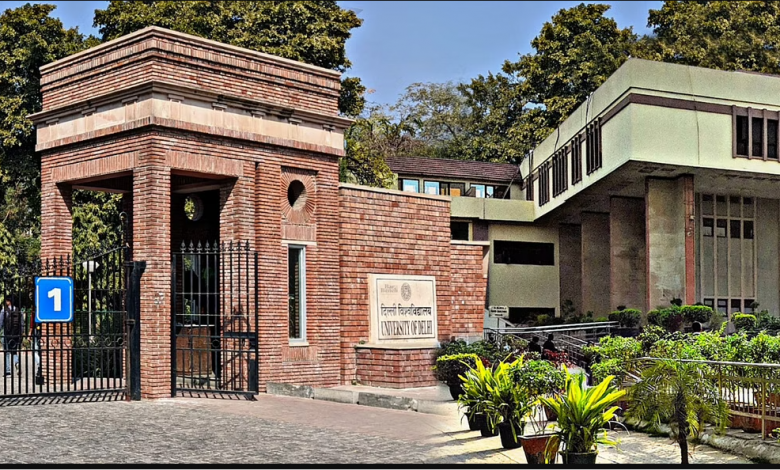 Delhi University News: The Competence Enhance Scheme will be introduced at Delhi University in 2023, as per the university's recent decision. The following academic year will mark the beginning of this programme, making it possible for students attending other colleges or universities to enrol in various courses offered by the varsity.
The Academic Council Meeting of the University took place on August 3, 2022, and it was there that the Competence Enhance Scheme was given its approval. The soon-to-be-introduced programme is available to students enrolled in courses at both the undergraduate and graduate levels.
Individuals from various fields will have the option, thanks to CES, to attend classes at Delhi University and improve their knowledge and comprehension of any field being covered by the university.
According to DU Vice Chancellor Prof. Yogesh Singh, this programme would allow students who have been accepted at other universities or institutes to study one to two courses throughout a semester, even without enrolling in any courses offered by DU.
The registration procedure for any courses falling under this scheme shall be determined solely on the basis of merit, and registrations will only be valid for the semester in which they are submitted. An applicant is allowed to enrol for a maximum of two courses per semester, for a total of eight credits.
Suppose students do not successfully pass or complete the course. In that case, they will be required to re-enrol in the course if they wish to receive credits from such a course and obtain the appropriate certificate.
Download CMI Times News App from Google Play Store for Delhi University News.
About Delhi University:
The University of Delhi is a premier university of the country with a venerable legacy and international acclaim for highest academic standards, diverse educational programmes, distinguished faculty, illustrious alumni, varied co-curricular activities and modern infrastructure. Over the many years of its existence, the University has sustained the highest global standards and best practices in higher education. Its long-term commitment to nation building and unflinching adherence to universal human values are reflected in its motto: 'Nishtha Dhriti Satyam' 'निष्ठा धृति सत्यम्' (Dedication, Steadfastness and Truth).
Also Read: Delhi University Admission 2022: DU will increase the fees for UG Courses from the upcoming session.