Education News
AIIMS Students Association apologises for viral Ramleela skit a Modern take on Ramayana.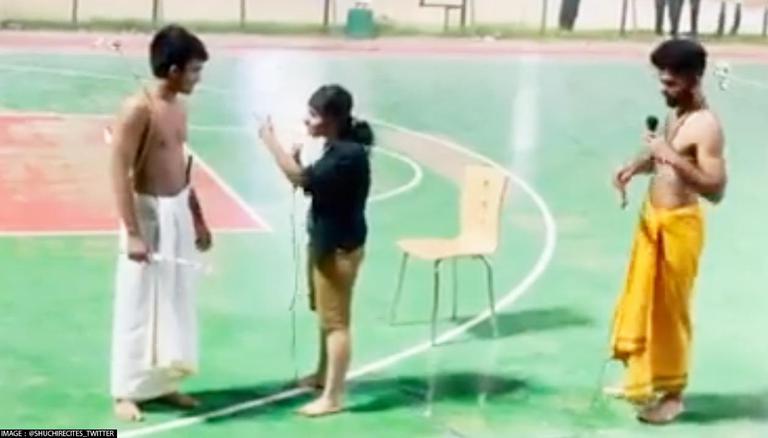 The AIIMS students association issued an apology after clips of a Ramleela skit performed by a few AIIMS students, that many found offensive, went viral. The skit a modern take on Ramayana, had Shurpanakha trying to seduce Lakshmana with the song 'tu cheez badi hai mast mast'. After Lakshmana rebuffs her advances and cuts off her nose, she is heard asking "Tu janta nahi mera bhai kaun hai."
According to media reports, the show was hosted by first year MBBS student Soyeb Aftab and was sponsored by a leading education app. Several clips of the skit has gone viral on social media.
After the skit faced criticism for making fun of the mythology and its characters, AIIMS students association, in a statement, said the skit was not meant to hurt anyone's sentiments and assured that no such activity will take place in the future.
"Video clip of a Ramleela skit by some students of AIIMS has been circulating on social media. On behalf of the students, we apologise for conduct of this skit which wasn't meant to hurt anyone's sentiments. We will ensure that no such activity takes place in future," the student body said in a statement, reports news agency ANI.
Many snippets from the performance were flagged by social media users as problematic while many pointed out the religious identity of the host of the show. 'Many actors performing must be Hindus,' a social media user wrote, making the point that not only the maker, but the actors of the show were equally responsible.
Taking to Twitter, BJP spokesperson Suresh Nakhua said this is not the first time that Aftab has come up with something like this and sought strong action against him. "This is not the first time that Aftab Soyeb has done it. He is a repeat offender and has mocked Hindu Gods in past in utterly disgusting way. Good that Unacademy removed the video asap. Strong action against Aftab is needed," he wrote.