Campus Connect
IIM KASHIPUR Celebrate 'HINDI DIWAS' With A Book Exhibition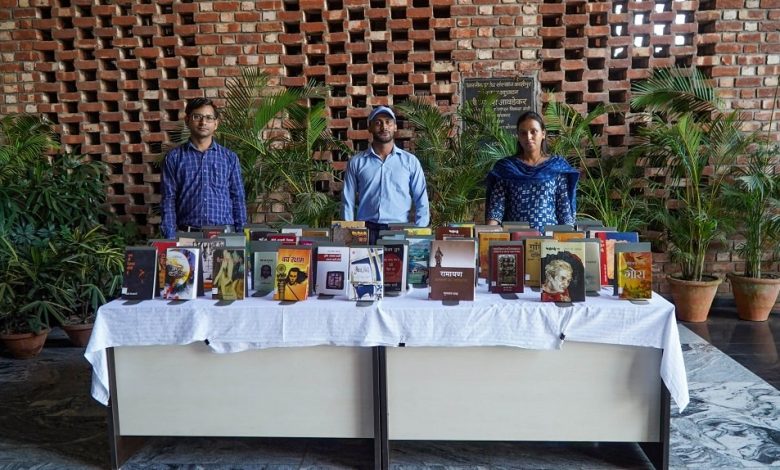 Kashipur, Uttarakhand, 15th September 2022: The Indian Institute of Management, Kashipur held its first book exhibition for the academic year 2022-23 on the occasion of "Hindi Diwas." Hindi Diwas is celebrated across the country on 14th of September every year to remember the historic occasion of Hindi. It was initiated when Hindi written in Devnagari script was approved as an official language.
The occasion was graced by the academic fraternity of the institute – Prof. Safal Batra, Prof. Vaibhav Bhamoriya, Prof. Kumkum Bharti, Prof Rajeev, Prof Shobha Tiwari, Prof Alka Arya, Prof Kunal, Chairperson Library committee and Dr. Asif Khan, Librarian and staff member – Uma Shankar Singh, Prakash Chandra, Mr. Manoj.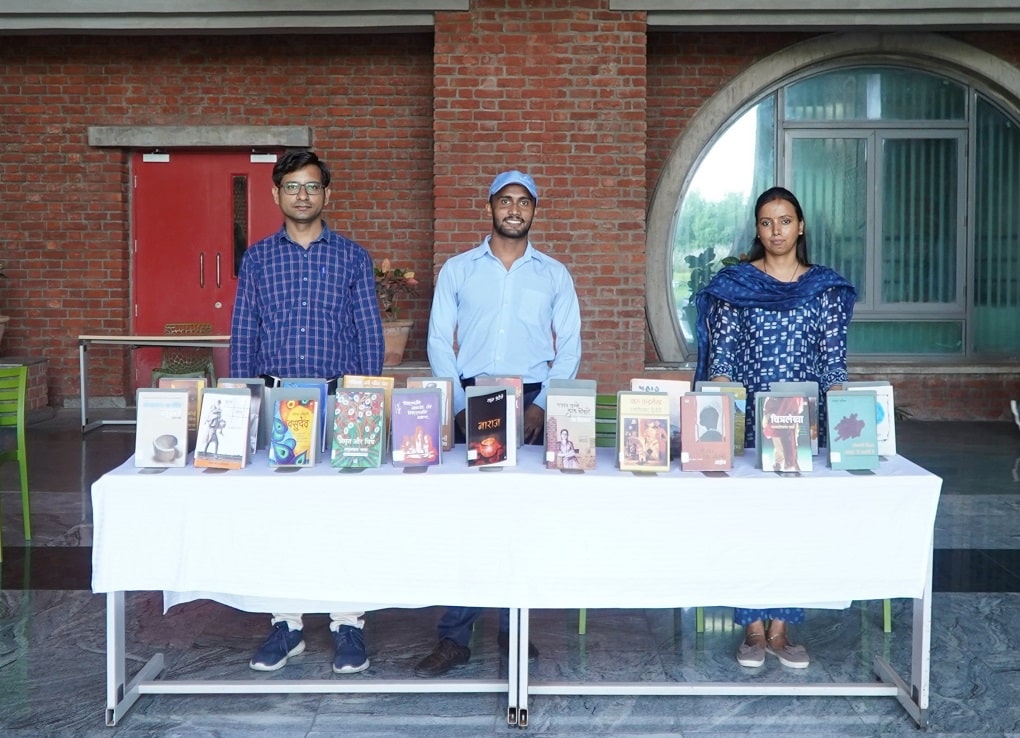 The Indian Institute of Management (IIM) Kashipur has taken this small step to encourage and create awareness amongst the students, which will further enable them to understand the societal structure and norms in a better way and relate to it. 'Business for society and not society for business' is our underlying vision which the institute wishes to propagate among the students" – Prof Kunal, Chairperson Library committee.
"The exhibition gave us a much-needed exposure to Hindi literature, many of which we have heard of during our academic sessions. This was a chance to go through Hindi texts and poems apart from our everyday ordeal", said Akila Kundran, first year MBA student at IIM Kashipur.
It was held in the academic building and saw a footfall of around 200 people including students, faculty members, staff and research scholars. The library has taken this new initiative on such an occasion to exhibit its stellar collection of Hindi literature and as a mark of respect to our mother tongue. Spot book issue facility was also available for all the attendees. The exhibition had around 200 books on display.
The celebration was concluded in a very blithesome manner.
Also Read: IIM Kashipur Uttarakhand Conducted a Blood Donation drive at the Campus