Admission News
Jamia-Millia-Islamia University will Accept CUET 2023 Score for Admission to Only 20 Courses
The University Grants Commission (UGC) wrote to the university requesting it to adopt CUET score for admission to all its courses. In response, the university on Friday wrote a letter to the regulatory body informing that it will accept CUET score only for admission to 20 UG, PG courses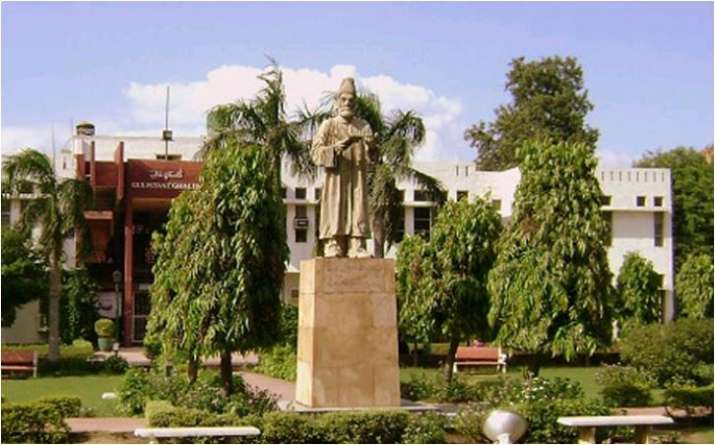 Jamia-Millia-Islamia University will accept only Common University Entrance Test (CUET) UG score for admission in 20 courses. For this, candidates have to fill the application form of both CUET and Jamia.
UG courses in which admission will be taken through CUET 2023 Score:
BA (Hons) (Turkish Language and Literature) * (Hons) Sanskrit, BA (Hons) French and Francophone Studies, BA (Hons) Spanish and Latin American Studies, BA (Hons) History, BA (Hons) Hindi, BA (Hons) Urdu, B.A. (Hons) Korean Language, BA (Hons) Persian, BSc Biotechnology, BVOC (Solar Energy), BSc (Hons) Physics, BSc (Hons) Chemistry, BSc (Hons) Applied Mathematics and BA (Hons) Economics.
Last year, Jamia-Millia-Islamia university accepted CUET score for admission to only 10 courses.
The University Grants Commission (UGC) wrote to the university requesting it to adopt CUET score for admission to all its courses. In response, the university on Friday wrote a letter to the regulatory body informing that it will accept CUET score only for admission to 20 UG, PG courses – 15 undergraduate courses and 5 postgraduate courses.
Also Read: The Most Beautiful College Campuses In India
However, from next year all admissions to undergraduate courses in the university will be done through CUET. JMI registrar Nazim Hussain Al-Jafri told PTI, "We have informed the UGC about this." The university has no plans to conduct CUET PG for admission from next year as well.
(With PTI Inputs)