Admission News
BHU Admissions 2022: PG registration through CUET begins; here's how to register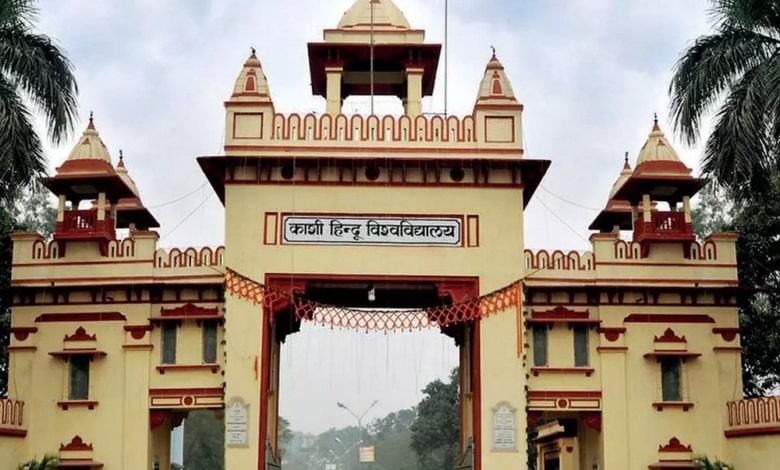 BHU Admissions 2022: The Banaras Hindu University has begun accepting applications for its postgraduate programmes. Applying is possible via the official website, bhuonline.in.
Aspirants should make sure they have graduated from an accredited university and fulfil the eligibility requirements stated in the PET bulletin before enrolling for the PG courses. Additionally, interested applicants should satisfy the prerequisites for the specified topic and must have taken the CUET PG test.
BHU Admissions 2022: How to register for PG admissions
Step 1: Visit the official website, bhuonline.in.
Step 2: Select the PG admissions link.
Step 3: Enter the roll number and CUET application number.
Step 4: After registering, select the topic and submit the necessary paperwork.
Step 5: Save, submit, and pay the application fees
Step 6: Save the application form for later use by downloading it.
There is currently no deadline set by the university for submitting applications for postgraduate programmes.
The university will not accept any correspondence from an applicant who enters incorrect information in the application form.
Exams were successfully administered by the National Testing Agency (NTA) from September 1 to 12 in this, CUET PG's inaugural year. This year, neither federal nor state institutions were required to administer the common admission test, but the Banaras Hindu University chose to do so and got approximately 3.53 lakh applications.
About Banaras Hindu University (BHU):
Banaras Hindu University is an internationally reputed temple of learning, situated in the holy city of Varanasi. This Creative and innovative university was founded by the great nationalist leader, Pandit Madan Mohan Malviya, in 1916 with cooperation of great personalities like Dr Annie Besant, who viewed it as the University of India.
Banaras Hindu University was created under the Parliamentary legislation – B.H.U. Act 1915. It played a stellar role in the independence movement and has developed into the greatest center of learning in India. It has produced many great freedom fighters and builders of modern India and has immensely contributed to the progress of the nation through a large number of renowned scholars, artists, scientists and technologists who have graced its portals. The area of the main campus of this premiere Central University is 1300 acres, having well maintained roads, extensive greenery, a temple, an air strip and buildings which are an architectural delight.
Also Read: Amit Shah Releases Textbooks in Hindi for MBBS Students