Headlines
Happy Independence Day 2023; Let's Salute our Great Nation on its Independence Day !
Independence Day 2023: 'By the family, of the family, for the family': PM slams dynastic politics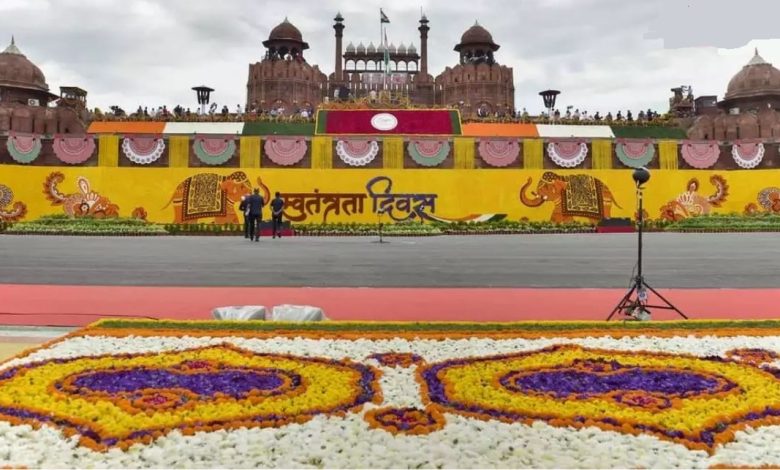 Happy Independence Day : Prime Minister Narendra Modi, in his address from Red Fort on the occasion of 77th Independence Day, said that the situation in Manipur is improving. He said, "India stands with the people of Manipur". PM Modi began his address to the nation on the occasion after unfurling the national flag.
The event will mark the culmination of the 'Azadi Ka Amrit Mahotsav' celebrations, which were initiated by the Prime Minister in 2021. This year, around 1,800 special guests from various sections of society have been invited to witness the Independence Day ceremony at the Red Fort in Delhi.
Highlights of PM Modi speech on Independence Day 2023 !
India stands with people of Manipur, situation improving in state
Pitched for Women-led development
Demography, democracy, diversity will lead us to growth
Fisheries, Ayush ministry proof of our development
India's motto one world one family
Have to fight three evils – Corruption, Dynasty and Appeasement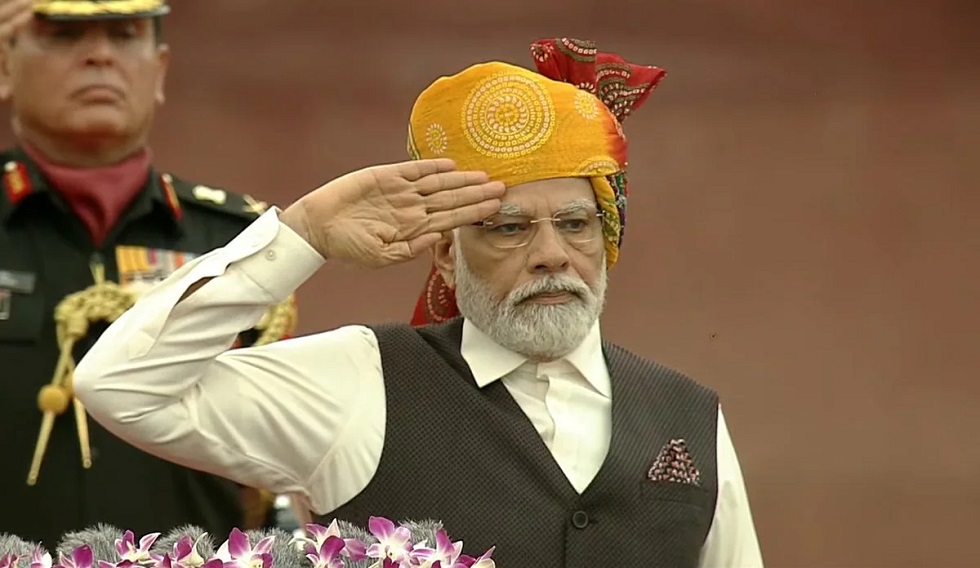 Independence Day 2023 Updates:
PM Modi says border villages not India's last but first villages, 600 heads from such villages attending Independence Day event at Red Fort.
"The one thing that will take the country forward is women-led development. Today, we can proudly say that India has the maximum number of pilots in civil aviation. Women scientists are leading the Chandrayaan mission. The G20 countries are also recognising the importance of women-led development…"
Government's every moment, every rupee going towards welfare of citizens; govt and citizens united with spirit of 'nation first', says PM Modi.
The government will launch Vishwakarma scheme with allocation of Rs 13,000 to 15,000 crores in the next month for those with traditional skills: PM Modi during his Independence Day speech.
We built strong economy, stopped leakages; I am giving an account of 10 years from Red Fort, says PM Modi.
It is certain that India's capability and possibilities are going to cross new heights of trust. These new heights of trust will go ahead with the new capabilities. Today, India has received the opportunity to host G20 Summit. In the past year, the manner in which several events of the G20 were held in every corner of India has made the world aware of the capability of India's common people, India's diversity-
Happy Independence Day 2023 ! Let's salute our great nation on its Independence Day!
(With inputs from Media Houses)