Campus Connect
IIT Jodhpur's School of Management and Entrepreneurship (MBA Program) has invited applications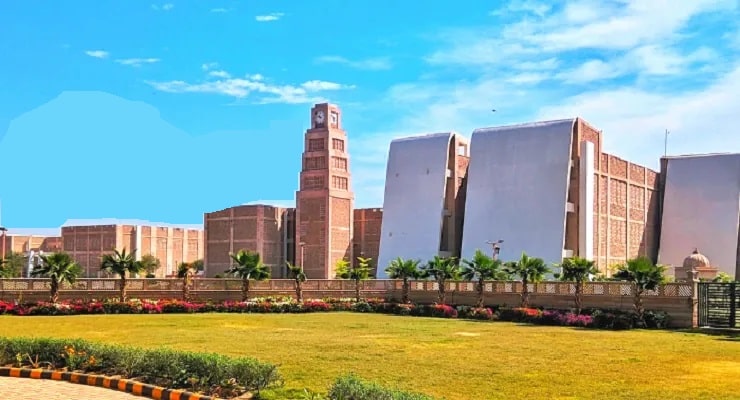 IIT Jodhpur's School of Management and Entrepreneurship (SME) ventures into management education with its cutting-edge MBA program with the opportunity to earn MBA and MBA-Technology degrees as well as an international dual degree program with some of the most prestigious universities in the USA, Minor Programs, Doctoral and Executive Programs.
The last date to apply to MBA programmes at IIT Jodhpur is February 28, 2023. The curriculum has a unique and futuristic blend of management and technology courses. More information on the MBA programme can be obtained from iitj.ac.in/schools/index.php.
In the spirit of National Education Policy 2020, IIT Jodhpur strives to ensure diversity in the classroom. The MBA programme is open to candidates with an undergraduate degree earned in any discipline with a minimum of 60 percent marks (minimum of 55 percent for SC/ST/PwD candidates) and a valid CAT 2022 score. Final year students (of the above-mentioned programme) are also eligible to apply.
Such candidates, if selected, will be admitted provisionally, on the condition that they meet all requirements for the qualifying degree before the start of the programme and will produce a provisional certificate of completion within two months of joining the programme.
The shortlisted candidates will have to appear for an interview in the virtual mode from the third week of March to the first week of April 2023. The results will be declared in May 2023, and classes will commence in July 2023. Kindly note that these dates are tentative and subject to change.
SME, IIT Jodhpur has several distinguishing features that would differentiate it from the rest of the Management institutes across the country:
Strong Technology Emphasis
International Dual Degree
Corporate Centric Culture
Innovation and Entrepreneurship
Extensive Industry Interactions
Intensive Summer Internships
Strong Placement Outcomes
Speaking about the importance of the MBA program offered by IIT Jodhpur, Professor Sangeeta Sahney, Head of SME, IIT Jodhpur, said.
Also Read: The Most Beautiful College Campuses In India