Education News
IIM Amendment Bill Passed by Both Houses of Parliament
Now this bill will be presented before the President of India Draupadi Murmu before it becomes law.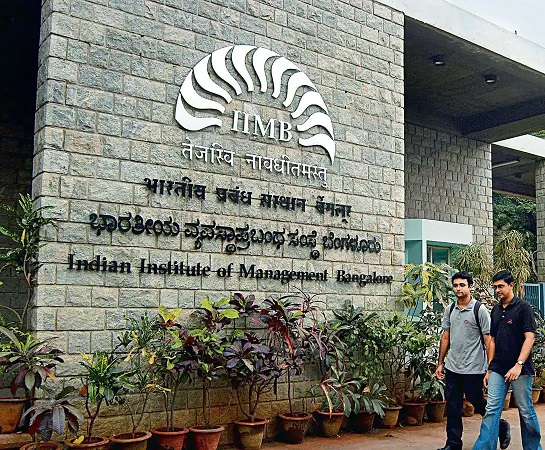 Lok Sabha and Rajya Sabha passed a bill urging that the management accountability of the Indian Institutes of Management (IIM) should rest with the President, who will now be the Visitor. This means that the President of India will now have the power to audit the functioning of IIMs, order investigations and appoint as well as remove directors. The President is already a visitor to IITs and NITs.
Now this bill will be presented before the President of India Draupadi Murmu before it becomes law.
In the lower house, Union Education Minister, Dharmendra Pradhan said the bill (which seeks to amend the IIM Act of 2017) is not aimed at taking away academic accountability from the institute, but at ensuring its management. Accountability as the Center has spent over Rs 6,000 crore in setting up the IIMs.
Union Education Minister Pradhan said that under the current system, the President is also the visitor to IITs and NITs, but no question is being raised on the academic autonomy of these institutions.
"The Visitor may appoint one or more persons to review the work and progress of any institution, to enquire into its affairs and to report in such manner as the Visitor may direct. The Board may also recommend to the Visitor an appropriate enquiry against the institution which is not functioning as per the provisions and objectives of the Act," it said.
IIM Overview:
The acronym "IIM" typically refers to the Indian Institutes of Management, which are a group of premier management education institutions in India. Established with the goal of providing top-notch management education and research, these institutions are renowned for their academic excellence and leadership development programs.
Key points about IIMs:
History: The first IIM, IIM Calcutta, was established in 1961. Over the years, more IIMs were set up across various cities in India, with the newest ones being established in the 21st century.
Autonomous Institutes: IIMs are autonomous institutions, meaning they have significant control over their curriculum, admissions process, and other administrative matters. They are governed by their respective boards of governors.
Academic Programs: IIMs primarily offer postgraduate programs in management, the most notable being the two-year Post Graduate Program in Management (PGP), which is their flagship course. They also offer various other programs like Executive MBA, Fellow Program in Management (equivalent to a Ph.D.), and executive education programs.
Admission: Admissions to the PGP programs are highly competitive and are usually based on a combination of factors including the Common Admission Test (CAT), academic performance, work experience, and performance in group discussions and personal interviews.
Rankings and Reputation: IIMs are considered some of the best management institutions globally. They consistently rank high in various national and international rankings for business schools.
Research and Publications: IIMs are known for their research contributions in various fields of management and business. They publish research papers, case studies, and reports that contribute to the advancement of business knowledge.
Alumni Network: IIMs have a strong alumni network that includes successful business leaders, entrepreneurs, and professionals in various industries. This network often provides valuable connections and resources for current students.
Campuses: Each IIM is located in a different city in India, providing students with a diverse cultural and academic experience. Some of the prominent IIMs are located in cities like Ahmedabad, Bangalore, Kolkata, Lucknow, and more.
Global Collaborations: Many IIMs have established collaborations with renowned international business schools for student exchange programs, joint research projects, and faculty development.
Social Impact: Apart from their focus on business education, some IIMs also engage in social initiatives and projects to contribute to society.
Also Read: CAT 2023 Notification Released: IIM Lucknow Releases Schedule, Check Registration, Exam & Result Date