Education News
IIM Kashipur Collaborates with Max Healthcare to launch PG Diploma Program in Hospital Management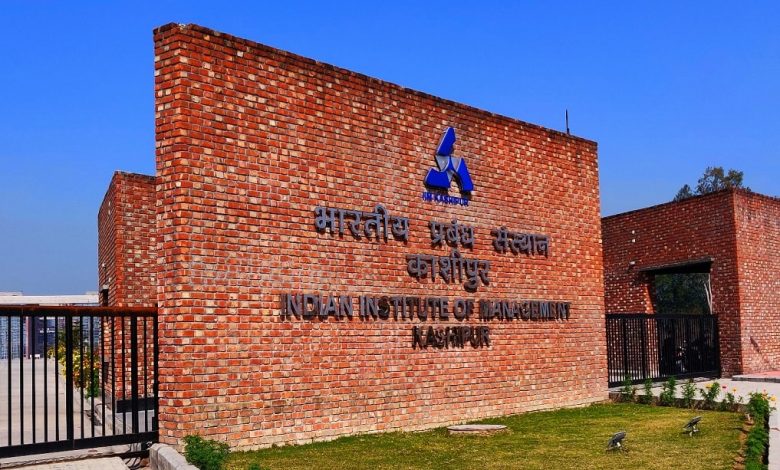 IIM Kashipur has collaborated with Max Healthcare Limited to launch a Post Graduate Diploma Program in Hospital Management. According to an agreement signed by both the organizations, the launch of the PG Diploma program will address the growing demand for trained manpower in the healthcare sector.
The PG Diploma Program in Hospital Management is of nine months duration and is specifically aimed at catering to executives and managers wishing to develop and enhance their expertise in hospital operations, a statement from IIM Kashipur said. The two organizations also decided to conduct joint research, seminars and other academic collaborations as part of the agreement, the statement said.
Saying that this is the first program of its kind, Professor Kunal Ganguly, Dean (Development), IIM Kashipur, said that the PG diploma course will be started by the end of this year and the faculty will take classes from both IIM Kashipur and Max Healthcare. Students doing this course will also get the opportunity for practical training at Max Hospital.
The IIM Kashipur and Max Healthcare PG Diploma program will be a hybrid programme, meaning the curriculum will integrate live lectures delivered by IIM Kashipur faculty, insights from Max Healthcare senior management and "state-of-the-art" e-learning content.
This unique blend of knowledge, digital tools and technologies, coupled with practical experience gained through immersion in Max Healthcare, equips the participants with a comprehensive skill set," said Umesh Gupta, Senior Director-HR and Chief People Officer, Max Healthcare Limited.
Citing the Economic Survey 2022-23, IIM Kashipur said: "It should be noted that India's health care expenditure as a proportion of GDP is expected to grow by 2.2% in FY2022 and 1.6% in FY2021. "It is expected to grow by 2.1% in FY23, and the healthcare market will expand globally by 2030."
Given the growth of the healthcare industry and the extraordinary demands for skilled operations managers in hospitals, this blended program will help meet the growing demand for skilled workforce in the industry, the institute's statement said.
Also Read: IIM Kashipur Secures Birth In 'TOP 20' In NIRF Ranking 2023