Campus Connect
IIM Sirmaur Launches Two MBA Programmes for Working Professionals
According to a press release issued by Indian Institute of Management (IIM) Sirmaur, the institute along with the University of Bordeaux and the University of Paris, France have come up with these new MBA programs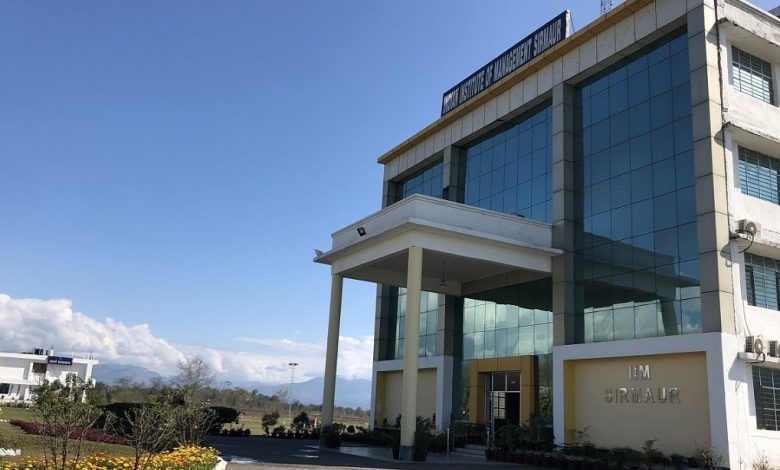 IIM Sirmaur: Indian Institute of Management (IIM) Sirmaur has collaborated with two French universities to launch two MBA programs in the current academic session. The two MBA programs – General Management and Digital Transformation & Analytics are designed for working professionals in collaboration with University of Bordeaux and University of Paris, France.
According to a press release issued by Indian Institute of Management (IIM) Sirmaur, the institute along with the University of Bordeaux and the University of Paris, France have come up with these new MBA programs that aim to empower business leaders with the knowledge and skills needed to succeed in today's fast-changing work environment.
The duration of the MBA program is two years and will be in hybrid learning mode to accommodate the schedules of working professionals. Regular classes will be conducted online as students will be invited to the campus for Personal Contact Program (PCP) from time to time.
Between PCPs, one will be held in France at a partner university. After successful completion of two years, the students will be awarded Executive MBA degree from IIM Sirmaur. All those who complete their first year but are unable to complete the second year will be given a Post Graduate Diploma.
Executive MBA in Digital Transformation and Analytics is aimed to transform middle and senior executives to leadership roles in the corporate world, while Executive MBA in Business Management is an MBA in general management that deals with marketing, finance, accounting, strategy organizational behavior (OB) and Human Resources (HR), Management Information Systems (MIS), Operations Management and Quantitative Methods in the first and second term.
The third and fourth terms will consist of electives. These subjects will be taught by faculty members of Indian Institute of Management (IIM) Sirmaur and partner French universities.
Also Read: IIM Kashipur launches Executive MBA Program in Analytics.