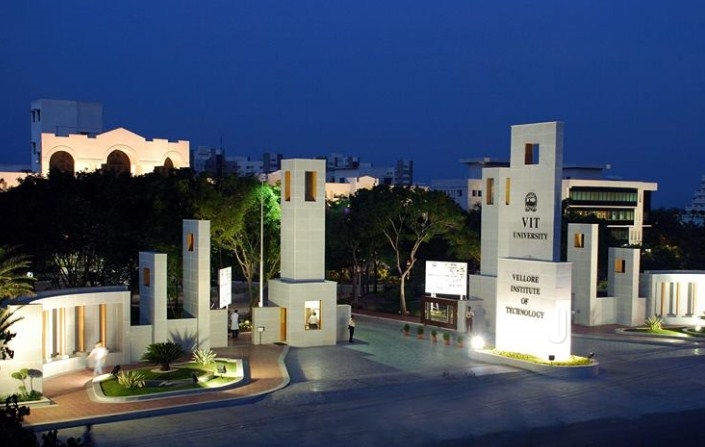 VITEEE 2021 results were declared, and the next important step for the candidates is the counselling process. As you know the registration for VITEEE 2021 counselling process starts from June 14 with counselling fee payment, and the eligible candidates will need to pay a counselling fee of Rs. 5,900.
This year, the number of students who have written of the VITEEE exam is more than 1 Lakh. The competition for admission is expected to be high specifically for most popular courses such as CSE, ECE, Mechanical, IT etc. The choice filling is an important step in the counselling process, and candidates might have confusion on which campus/ course to choose as per his/her rank in the entrance exam.
With an objective to help candidates with a tentative idea of admission chances in any of the VIT campuses as per his/her rank, we have made a detailed analysis of VITEEE 2021 rank vs branch analysis. The candidates must note that the below data has been prepared based on previous years' admission trends of VIT University.
Facts to Consider about VITEEE Rank vs Branch:
Before checking the VITEEE rank vs branch analysis 2021, it is important to consider certain facts about the same:
Both VIT Chennai and Vellore campuses together offer approximately 6000 seats in B.Tech. The exact seat matrix of VIT AP and Bhopal is not available
Almost 1200 seats (approximately) are available in B.Tech CSE
VIT conducts five phases of counselling for B.Tech admission on the basis of the VITEEE score
For each round, only certain rank holders are allowed to participate in counselling (for example – Round 1 – Rank 1 – 20,000 etc)
Not all candidates securing a rank in VITEEE participate in the counselling process. Some students skip counselling and look for other options.
The admission is purely based on merit, i.e., rank secured by the candidates in the entrance exam.
Candidates with 1 to 30,000 rank have chances of securing admission in the most popular courses.
Every year, CSE is the most preferred course among the top rankers of VITEEE followed by ECE, Mechanical, IT & EEE.
VITEEE Rank vs Branch 2021
VIT University does not officially release a cutoff or closing rank for each B.Tech specialization after the seat allotment. However, the university releases the course wise seat allotment data, i.e., the number of candidates secured admission in each round of counselling (course-wise). Based on this data, we have made an analysis of VITEEE rank vs branch. Therefore, the candidates are advised to consider the below information as a basic reference and it is not final.
| | |
| --- | --- |
| Name of the Branch/Course | Expected Admission up to Rank |
| Computer Science & Engineering | Up to 20,000 |
| CSE with AI/Data Scince/Analytics/and Others specilizations | Up to 30,000 |
| ECE Branch | Up to 40,000 |
| Mechanical Branch | Up To 50,000 |
| IT Branch | Up To 50,000 |
| Civil Engineering | Up To 1 Lakh |
| Aerospace Engineering | Up To 1 Lkah |
| Other Branches Like Chemical, Mechatronics Engineering | Up To 1 Lakh |
| B. Tech Biotechnology | N A |
For the latest updates on VIT B.Tech admission 2021, stay tuned to CMITIMES. CMI Councelling Process Students Helpline No-1800-891-3651.