MBA
Trending News
Top MBA Colleges in India; Fee, Average Salary, Entrance Exam, Ranking and Application Deadline.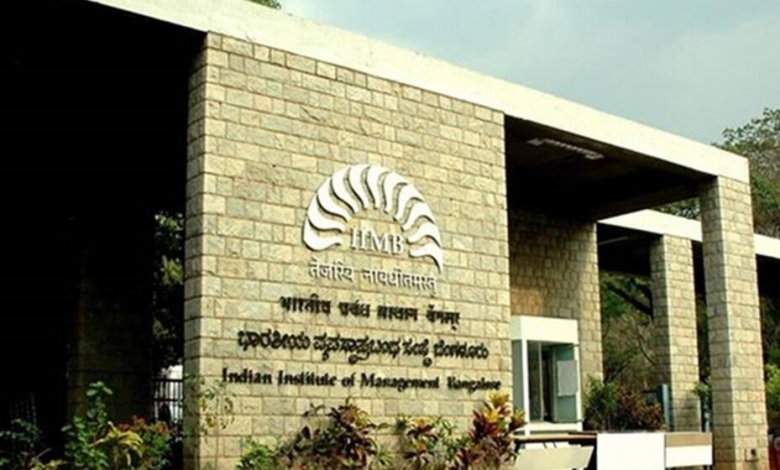 It is every student's dream to get an MBA degree from a top business school. When we talk about top MBA colleges in India, usually IIMs come first in our mind. However, with time, the scenario has changed and many other MBA colleges have joined the list of top MBA colleges in India 2022. Top MBA colleges in India include Indian Institute of Management (IIM), XLRI, IIT, SPJIMR, FMS Delhi University, MDI, IMT, and many more.
IIM Ahmedabad, IIM-Bangalore, IIM Calcutta are ranked among the top three MBA colleges in India on a number of factors in almost all the rankings, however the fee structure in these top business schools is very high, with approximately over 23 lakhs. Whereas FMS (Faculty of Management Studies DU) is one of the top MBA colleges in India with a fee structure as low as Rs. 200,000 with better ROI than most IIMs. The list of top 100 MBA colleges is included in this article.
Also Read: Career Mantra's "MBA Career Tour" 2022; Various Career Paths available for MBA Aspirants.
If you are planning to go for MBA program, you have many options to choose from. But, the amount of information you find on the internet related to top business schools in India can leave you overwhelmed and confused.
To help you make an informed decision for your career, we have compiled a table that shows the top business schools in India by their flagship program, Tuition Fee, Entrance Exam, NIRF Ranking and Average Salary after Post MBA.
Before we go any further, here is a brief overview of the top MBA colleges in India:
| | | |
| --- | --- | --- |
| MBA College | Location | NIRF Ranking |
| Indian Institute of Management | Ahmedabad | 1 |
| Indian Institute of Management | Bengaluru | 2 |
| Indian Institute of Management | Calcutta | 3 |
| Indian Institute of Management | Kozhikode | 4 |
| Indian Institute of Technology | Delhi | 5 |
| Indian Institute of Management | Indore | 6 |
| Indian Institute of Management | Lucknow | 7 |
| Xavier Labour Relations Institute (XLRI) | Jamshedpur | 8 |
| Indian Institute of Technology | Kharagpur | 9 |
| Indian Institute of Technology | Mumbai | 10 |
Top 10 Private MBA Colleges in India:
| | | |
| --- | --- | --- |
| MBA College | Location | NIRF Rank |
| Xavier Labour Relations Institute (XLRI) | Jamshedpur | 8 |
| Management Development Institute | Gurugram | 11 |
| National Institute of Industrial Engineering | Mumbai | 12 |
| S. P. Jain Institute of Management & Research | Mumbai | 19 |
| Symbiosis Institute of Business Management | Pune | 20 |
| SVKM`s Narsee Monjee Institute of Management Studies | Mumbai | 22 |
| Great Lakes Institute of Management | Chennai | 24 |
| Indian Institute of Foreign Trade | New Delhi | 25 |
| International Management Institute | New Delhi | 26 |
| ICFAI Foundation for Higher Education | Hyderabad | 27 |