Tech
Best Smartwatches Under Rs 5000 to Manage Your Time Like a Pro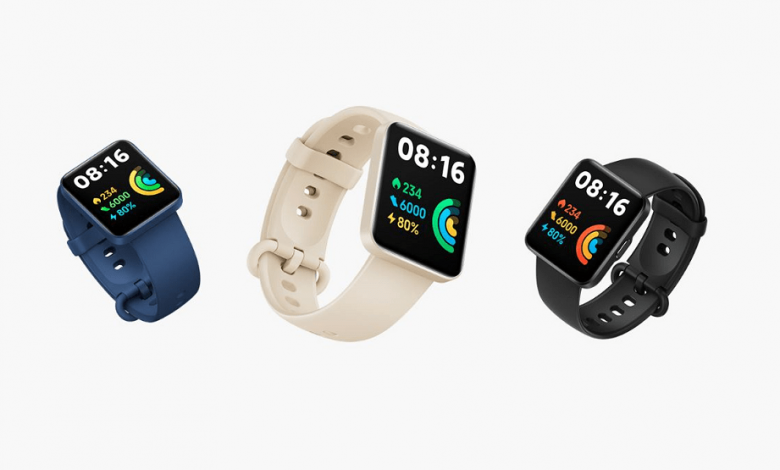 ANI | Updated: April 17, 2022 00:08 IS
New Delhi [India], April 17 (ANI): In the age of digital evolution, one cannot afford to be behind the times. In navigating the busy schedule of a fast-paced life, one must also focus on staying fit and healthy. Best Smartwatches can be of great help in achieving personal health goals.
If you are looking for a best Smartwatches, the options below may suit your style. These are some of the best smartwatches under Rs 5,000 that will not only help you be a pro at time management but also help you keep a close eye on your health. Unlock your smart time!
Amazfit BipU Pro:
Equipped with 1.43 inch HD display, Amazfit Bip U Pro can be your great companion for your smart fitness program. The best Smartwatches adopts a lightweight design (31g) for comfortable use. The GPS-enabled device has over 60 sport modes, so none of your workouts will get out of hand. The device is equipped with blood oxygen monitoring, heart rate tracking and sleep monitoring functions so that your well-being is a priority. The 230 mAh battery allows you to continuous use without recharging for about 5 days, even after heavy use 50m water resistance gives you the freedom to swim with the device. The device comes with 50 dials.
Some of the other features include message notification, music control, alarm clock, stopwatch, Find My Phone, remote cell phone camera, and weather forecast. Amazfit Bip U Pro is available for 4,999 rupees. You can choose between the color variants black, green and pink.
Realme Watch 2 Pro:
Realme brings this best Smartwatches with a 1.75″ (4.4 cm) touchscreen display and dual satellite GPS capability to make you a pro in style. The watch can monitor up to 90 different fitness activities. The 390- mAh battery offers optimal battery life.The device is equipped with a blood oxygen sensor and a heart rate monitor so that you can keep an eye on your readings.
Realme offers you more than 100 watch faces so you can keep variations as you wish. For robust use, the smartwatch is equipped with water resistance class IP68.
Other features include music control, remote camera, find phone, meditation, stopwatch, weather forecast, cloud multi-dial, multi-language, data storage, call notification, message reminder, alarm reminder, step goal achievement reminder, do not disturb mode and IOT -Steering.
The smartwatch comes with three color variants for the band like Space Grey, Metallic Silver and Neo Grey. Realme Watch 2 Pro is available for 4,999 rupees.
Redmi Watch 2 Lite:
The Xiaomi best Smartwatches is another good option that might suit your taste. The device features a 3.94 cm HD display and a lightweight design (35 g). It offers you 5 days of uninterrupted battery life without charging under heavy usage. With normal usage, you can expect a few days of battery life.
Just like the above brands, the smartwatch offers you blood oxygen monitoring, 24-hour heart rate tracking, and sleep monitoring. It is equipped with a water resistance of 50 ATM.
Redmi Watch 2 Lite is available for 4,999 rupees. It is available in three color variants such as blue, ivory and black.
Noise ColorFit Ultra 2:
The smartwatch sports a 1.78-inch AMOLED display and is encased in a stainless steel case. Health features allow you to monitor blood oxygen, track heart rate, monitor sleep, and more. It has over 100 dials. The company promises 7 days of uninterrupted battery life. It comes with IP68 waterproof protection.
Noise ColorFit Ultra 2 is available for Rs 4,999. You can choose between the color variants marine gold, jet black, silver gray and olive green.
Firebolt Incredible:
If you're looking for something more budget-friendly, the Fire-Boltt Incredible can be a good option. The device features 28 sports modes along with an impressive 1.3-inch circular AMOLED display. There are other features like breath analysis, heart rate tracking, and SPO2 monitor. The device's battery is said to last up to 7 days in normal mode and 20 days in standby mode. Currently, the smartwatch is available for Rs 3,999. (ANI).
Also Read: Smartwatch VS Fitness Band or Smartband : It is important to understand the key differences between the two.