Blog
Online MBA Courses in India: Courses, Syllabus, Admission, Colleges, Fees.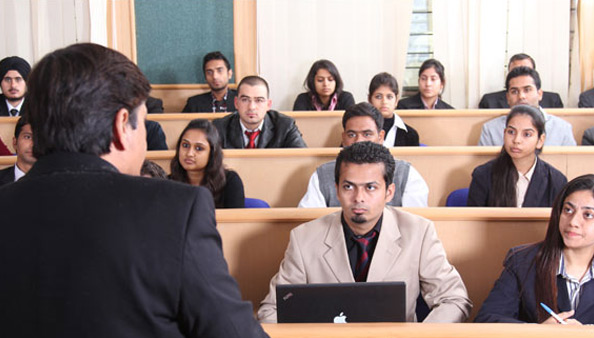 The modern workstations seek the potential managers, HRs and other administrators who have versatility in high technology like e-commerce, SAP and Oracle. The offices are transformed into the digital workplaces which are operable from anywhere. Therefore, the online MBA courses are designed to make students competent to work in AI ambience. Keeping in mind the requirements of absorbing efficient managers and MBA specialists in various organizations, top online MBA courses are introduced to people.
The UGC giving the nod to the top 100 NIRF ranked institutes to offer 100% online degrees (later to be rolled out to other institutions) will impact the affordability, accessibility, and quality of higher education, and prove instrumental in impacting the lives of those students who are currently not part of the formal higher education system.

Top Colleges for MBA Online In India
Amity University:
Amity University has been established by an act of State Legislature and recognized by University Grants Commission (UGC) through the Act of State Legislature. To prepare its students for a dynamic future, Amity Directorate of Distance & Online Education (ADDOE) has been providing high-quality distance education in management and other professional fields for several years now.
ADDOE enjoys the guidance of Amity's Academic Advisory Board, and comprises corporate leaders and academicians who meet regularly to contribute towards aligning the curriculum with the latest management practices being followed in the industry.
Amity University Online Programs offers state-of-the-art learning management system, which entails Personal Contact Programmes, Webinars, and audio–visual study materials. Amity University has launched online MBA, MCA, BBA, BCA, and other degree programmes in compliance with the University Grants Commission (UGC) Regulations,2020.
Manipal University:
The pandemic has necessitated the need for online courses. Also, the competitive market context constantly challenges us to think of new programmes that support the symbiotic relationship between industry and academia. After an uncertain period where retaining jobs was the key concern, young professionals and students are now back to seeking better career prospects and professional growth, but with safety and convenience as key. It is against this backdrop that Manipal University Jaipur (MUJ) has launched online MBA, MCA, BBA, and BCA degree programmes in compliance with the University Grants Commission (UGC) Regulations,2020.
Symbiosis Center for Distance Learning (SCDL)
If you have dream of getting advanced education, you should choose SCDL for online distance learning to be post graduate in MBA. It is a two-year complete MBA program which is designed and introduced by this reputed institute.
Students get chance to select the special subjects covering finance, marketing, operations, management account and human resources. Top academicians and experts have given their views to optimize the MBA course online to improve knowledge and expertise level of students. For special training and backup, you can meet the elegant guest lecturers on virtual tutorial platforms for live discussion.
Program Details
Program duration is 2 to 5 years
Course fee is INR 37,800
No age bar
Entrance Exam- OPENMAT
UGC granted recognition to this institute to run this MBA course online
Successful candidates will be given certificates duly signed by Vice Chancellor of the Symbiosis Center for Distance Learning.
IGNOU Distance MBA Program
IGNOU is a famous university in India and it is now offering the online MBA course for distance learning. Students will complete their whole syllabus online through the specially designed virtual tutoring system.
Course Duration
# The course duration is 2 years
# No age restriction for online admission to study MBA
# The applicant has to be a BBA graduate obtaining 50 percent marks in total
# Students have to clear OPENMAT entrance exam held by IGNOU.
Shiv Nadar University, Delhi NCR :
Shiv Nadar University based in Delhi NCR is offering 2 year MBA course online. Students will get certificates based on performance and merit. This university has earned the IoE or Institution of Eminence status from Indian government. The innovated degree offered by this university is UGC recognized.
The new MBA course online has covered special domains like marketing, data science, human resources and digital finance. Online MBA students are made aware of the globalization and digital finance and online marketing.
Students have flexibility to attend online classes for having assistance from senior faculties. All these accredited MBA colleges have online websites for training purposes. As there is no age restriction, senior employees, and even retirees are eligible to seek admission to complete MBA programs online.