Headlines
NEET 2021 paper leak: 8 people have been arrested in Jaipur.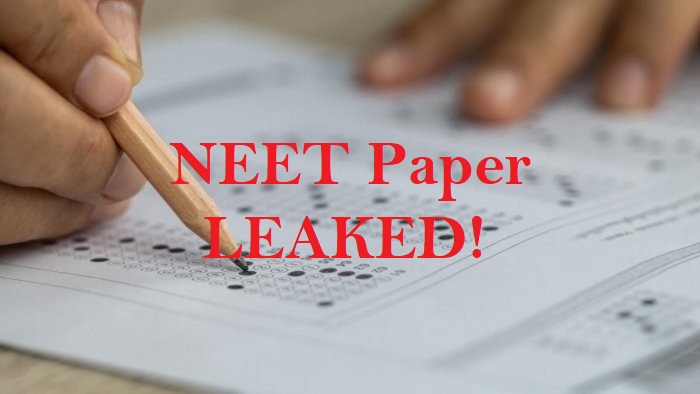 After rumours of a NEET 2021 paper leak were scrapped before the exam on Sunday, the case was confirmed and a total of eight people were arrested in Jaipur for the same.
The paper started at 2 pm and it was leaked at 2:30 pm through WhatsApp.The NEET 2021 paper leak from Rajasthan Institute of Engineering and Technology (RIET) NEET exam center in Jaipur.
Candidate Dhaneshwari Yadav was sent to jail while the others were taken on remand.
Coaching Director Navratna Swamy was found to have masterminded the whole paper leak issue.
The NEET paper leak case was carried out in exchange for Rs 35 lakh.
More Details Awaiting. Source India Today.
Read More: NEET 2021 Answer Key: NTA will release NEET UG official answer key soon, You can check unofficial answer key.
The hastag, operation NEET started to trend on twitter yesterday after an alleged 'sting operation' was conducted by a media channel. In the 2 hour report, the channel has allegedly uncovered the nexus of cheating mafia that operates in Rajasthan. The sting operation named Operation NEET alleges the name of few who purportedly charge lakhs of rupees from aspirants in lieu of medical seats in government or private medical colleges.
As per the report, about 25 – 30 lakhs is charged for an SC-ST seat while 60-70 lakhs is charged for a General Category seat. These perpetrators are also seen in the video laying down the process by which they would ensure the same. The investigation, it is suggested, was carried out in November – year, however, has not been shared.
More Details Awaiting. Source India Today and other media news.