Press Release
IMT Ghaziabad hosted Convocation for its PGDM class 2020, 2021 and 2022 post Covid at IMT G campus
Dr. Naresh Trehan, Shri Vikram S Kirloskar along with eminent business and social dignitaries addressed the grand two-day Annual Convocation.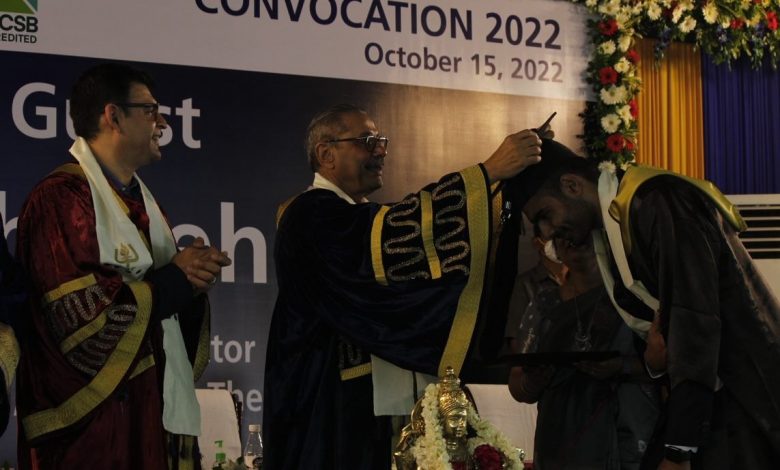 New Delhi, October 17, 2022: IMT Ghaziabad, a top-ranked management institute in India held a two-day Convocation Ceremony at its campus after a gap of two years. After having to keep it on hold for two years amid the pandemic, IMT Ghaziabad rolled out this grand convocation ceremony on Oct 15th and Oct 16th 2022. The power-packed event witnessed the presence of India's business tycoons and eminent dignitaries from the social and healthcare space. Renowned Cardiovascular and Cardiothoracic Surgeon Dr. Naresh Trehan, Chairman & Managing Director, Medanta-The Medicity graced Day 1 of the annual convocation of IMT Ghaziabad as the Chief Guest. Shri Vikram S Kirloskar, Chairman & Managing Director, Kirloskar Systems Private Limited, Vice Chairman, Toyota Kirloskar Motors Pvt. Ltd. was the Chief Guest on the Day 2 of the Convocation. Former CM of Madhya Pradesh and the Chief Mentor of IMT Ghaziabad, Shri Kamal Nath addressed the students virtually.
More than 1000 students were conferred physically at campus with the degree at the convocation ceremony from PGDM Batch 2018- 2020 ; 2019- 2021; 2020- 2022 ; including PGDMPT Batch 2016 – 2019 ; 2017 – 2020; 2018 – 2021; 2019-2022 and PGDMEx Batch 2018 – 2020, 2019 – 2021, 2020 – 2022. The Institute presented 18 Gold medal and 18 Silver medal winners present at IMT G campus in the two-day convocation event from batch 2020,2021 and 2022.
Dr. Naresh Trehan, Chairman & Managing Director, Medanta – The MediCity encouraged the students with his words, "The storm has come not to destroy you but to give you the opportunity to fly higher. You will face challenges, but it will help you grow." Dr. Trehan narrated his inspirational story and shared his mantra for life "Always use adversity to your advantage." Through his story, he expressed the importance of hard work, knowledge, and persistence for achieving success in life. "There are no geniuses but each one of you has the potential to be a genius!"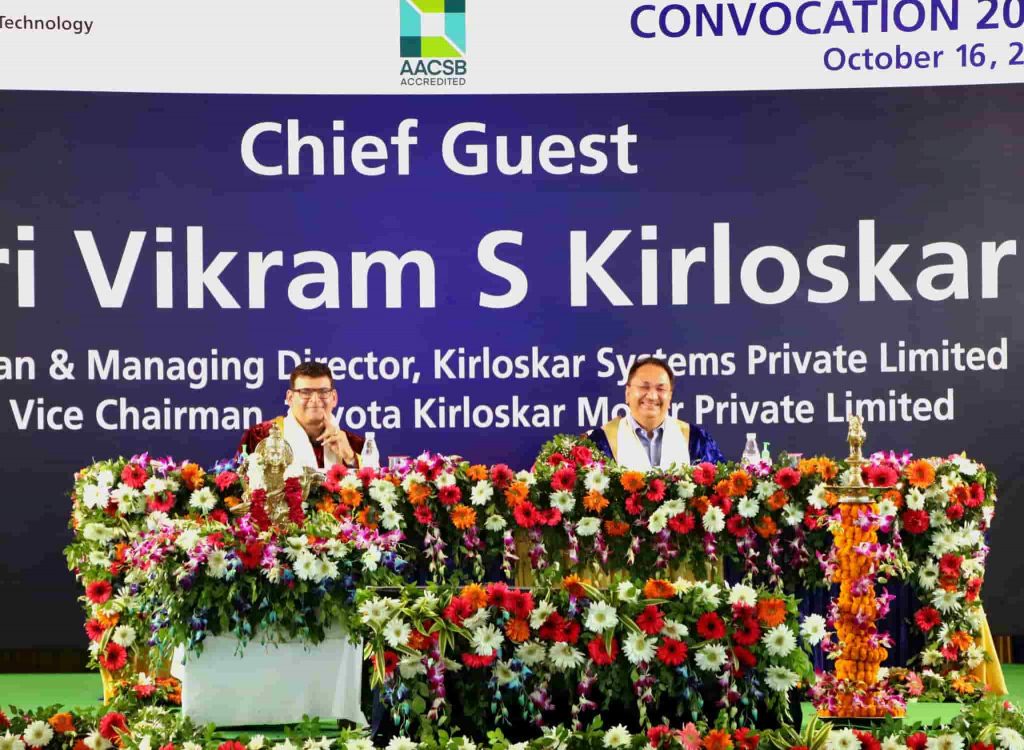 Shri Vikram S Kirloskar, Chairman & Managing Director, Kirloskar Systems Private Limited, Vice Chairman, Toyota Kirloskar Motors Pvt. Ltd. addressed the august gathering on the Day 2 of the convocation. A passionate engineer with a rich experience of 41 years, Shri Kirloskar highlighted the transition of the consumer market from acceptance to competence in all aspects of business today. He emphasized that it is sacrosanct for budding managers to respect all domains of business and that "quality is imperative for India to become a superpower". He also encouraged the young graduates to work on the looming climate change crisis for a better world tomorrow while not forgetting to have fun during their journey.
Shri Kamal Nath, President and the Chief Mentor of IMT Ghaziabad blessed the convocants with his inspiring speech. "Compassion, resilience, and determination are the prominent qualities that students need to carry throughout their lives. In today's dynamic world, your vision has to be microscopic and telescopic. You're on the threshold where you are going to step out and practice the knowledge in the world."
Dr. Vishal Talwar, Director of IMT Ghaziabad addressed the students, alumni, and members of the IMT family gracing the Grand convocation programme and said "Every household will have a story to tell, that gathered success and share the indomitable nature of human spirit today. IMT has emerged from all the challenges posed by the pandemic and I am proud to mention that we have been reaccredited by the AASCB gold standard. Some of the most robust global ranking agencies have rated us the best. IMT Ghaziabad will continue to transform"
The event also witnessed the announcement of prestigious awards from IMT Ghaziabad. The distinguished Alumnus Award was given to Mr. Girish Shivani, Executive Director and Fund Manager at YourNest Venture Capital. Every year, since 1985 IMT, Ghaziabad confers a Distinguished Alumni Award to their alumni for exceptional contributions to the industry, society and the institute. The Young Alumnus Awards were presentedto Ms. Divya Khemani- Director, Strategy Growth and Partnerships at Microsoft, Agragesh Ramani- Co-founder of Acranolife Genomics and Mr. Dharmil Sheth- Co-Founder of Pharmeasy.
Ms Divya guided the students "To be Bold and not be afraid to choose the road less traveled in life" Ms Wadhera has been herself an avid learner and a performer in her professional career. She encouraged students to embrace the challenges and cultivate a growth oriented mindset. Whereas Mr Agragesh Ramani steered students by saying "Purpose , passion and preservance are the key values for any student wanting to make it BIG out there" Mr Ramani in his career has taken his company to great heights and has been awarded presidential award as well.
Institutionalised in 2018 as a tribute to IMT's promising student Aditya, The Aditya Baijal excellence Awards for 2020 was given to Ms. Simran Kohli from PGDM Marketing 2018-20 batch for exemplary all-round performance.
IMT Ghaziabad is very proud of all the students who were part of the IMT fraternity and congratulated each one of them on the day of their convocation. IMT wishes its students all the best for their future endeavors.
About IMT Ghaziabad:
Established in 1980, the Institute of Management Technology, Ghaziabad (IMTG) is India's premier AACSB-accredited management school with a distinct focus on grooming leadership through Innovation, Execution, and Social Responsibility. An autonomous, not–for–profit institute, offering highly sought-after postgraduate programs over the past four decades, IMTG currently offers six AICTE-approved programs – Post Graduate Diploma in Management (PGDM) Full Time, PGDM Executive, PGDM Part Time, PGDM BFS (Banking & Financial Services), PGDM Dual Country Programme (DCP) and Fellow Program in Management(FPM).
IMT Ghaziabad has been set up under the aegis of Lajpat Rai Educational Society (LES), a society duly registered under Societies Act 1860, Government of India.
IMTG has been consistently ranked among the top management institutes of the country for its Leadership, Faculty, Research, Student Selection Process, Curriculum, Pedagogy, Industry Interface, Internationalism, Placements, and Infrastructure. IMTG is the proud alma mater of more than 1000 C-suite executives and thousands of professionals serving in leadership positions in the best-known organizations in India and the world, in key business functions of Sales, Operations, Human Resources, Consulting, Information Technology, Business Analytics, Marketing, and Finance among others.