Campus Connect
IIM Kashipur conducts Confab '22 to Resolve CAT 2021 Interview Queries, 600+ candidates participate.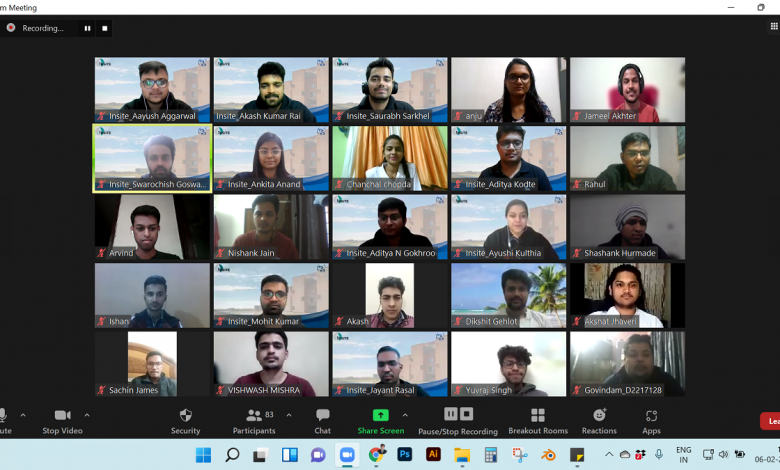 IIM Kashipur conducts Confab '22: As the CAT 2021 interview rounds have been notified, candidates are loaded with several doubts about the interview process, preparation methods, curriculum and the colleges and to resolve the same, Team Insite, the admissions body of IIM Kashipur organized Confab'22, a two-day Virtual City Meets program.
In this two day discussion forum, the team resolved queries regarding the college and processes that follow the admissions phase, discussed the career prospects, pre-MBA preparations, and much more. The event also saw aspirants who applied for the MBA (Analytics) program of IIM Kashipur and had queries regarding the curriculum and scope of doing an MBA in Analytics.
IIM Kashipur conducts Confab '22:
The event was conducted in two slots, one in the morning and one in the evening, on Feb 5 and Feb 6. It saw an active participation of 600+ aspirants. In order to increase the efficiency of the city meet via virtual mode, break-out rooms were created to ensure one-to-one query resolution for aspirants.
The event witnessed overwhelming response and the city meet was successful in achieving its end goal of supporting the aspirants for their upcoming B-School interview journey.
IIM Kashipur:
The Indian Institute of Management Kashipur is a second-generation IIM set up by the Government of India in 2011. It aspires to achieve excellence in management education by using innovative teaching methods, promoting high quality research and practicing sustainable leadership.
The institute fosters academic excellence in the following programmes:
Master of Business Administration (MBA)
Master of Business Administration in Analytics (MBA Analytics)
Executive Master of Business Administration (EMBA)
Doctor of Philosophy (PhD)
Executive Development Programmes – Online Certificate Programmes
MBA and MBA (Analytics) are full time two-year residential flagship programmes of the institute. The MBA programme has been recently redesigned to take it ahead of the industry cutting edge concepts by making it more futuristic adding diverse skill sets and perspectives through introduction of many new core offerings such as Design Thinking and Experiential learning.
These differentiators coupled with enablers such as critical thinking, leadership and leadership communication are intended to enrich the candidates with skills for the future. A strong focus on analytics is enabled by offering both core and electives to make it a formidable career option.