Headlines
Government wants you to wear a mask at home too; WHY?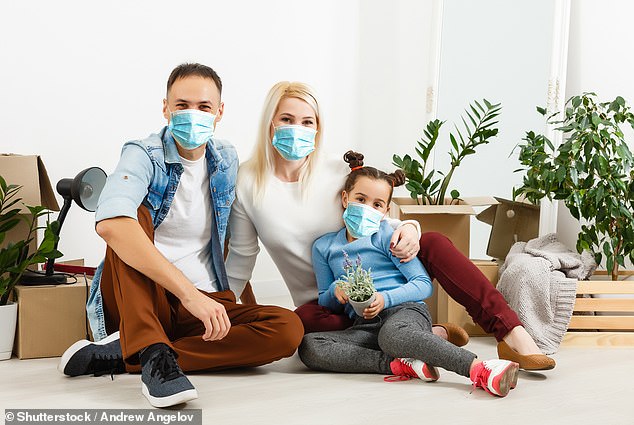 The head of India's Covid- 19  task force, Dr V K Paul, has said the time has come to wear maska at home settings to break the chain of transmission. His recommendation comes as India reported a record 352,991 new cases on Monday and 2,812 deaths in the last 24 hours; the country's active caseload has now reached 2,813,658.
Covid-19 spreads primarily from person to person through respiratory droplets, which travel in the air when someone coughs, sneezes, talks, shout or sings. These droplets can then land in the mouths or noses of people in the vicinity, or may be breathed in.
Again, a large population does not show symptoms. The asymptomatic people can continue to spread the infection at home, at a faster pace. Dr Paul stressed that even when asymptomatic people are talking, they can spread the infection.
That is why we have been seeing entire families, in this wave, turning positive, even when most of them have stayed indoors.
A significant proportion of the vulnerable population in India have been showing severe symptoms including shortness of breath, and many have required hospitalisation. The surge in the requirement of oxygen beds has overwhelmed the health infrastructure.
Masks are mainly intended to protect others from Covid-19 rather than just the wearer. Therefore, the recommendation is aimed not just at breaking the chain of transmission, but also at protecting those at highest risk.
There are two targeted outcomes. First, the elderly and those with co-morbidities can be protected significantly, even if one member of the family has an asymptomatic infection. Second, it can reduce the local house outbreaks that have marked the second wave.
Did the government cite any evidence while making these arguments?
Yes, it cited data from the North Carolina Department of Health and Human Service to say that there is a negligible risk of transmission when there is a distance of 6 feet between two persons and when both of them are wearing masks.
According to the data cited, the risk is 1.5% (low) when both people are wearing masks, 5% (medium) when only the infected person is wearing a mask and uninfected persons are unmasked, 30% (high) if the infected person is not wearing a mask but the uninfected person is wearing one, and 90% (highest) when neither the infected nor the uninfected person is wearing a mask.
Have any other countries made a similar recommendation yet?
The US Centers for Disease Control and Protection (CDC) makes an almost similar recommendation. The CDC says masks should still be worn in addition to staying at least 6 feet apart, especially when indoors around people who don't live in your household.
The CDC stresses that older people, specifically, should wear a mask when around people who don't live in their household. Which effectively means that if a new person comes home, the vulnerable need to wear a mask to reduce the risk of getting infected.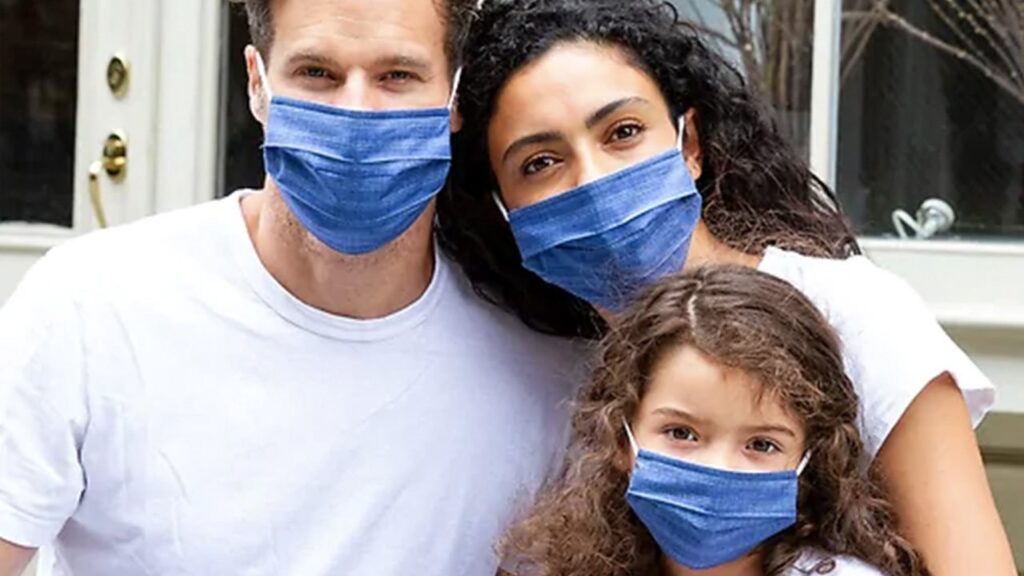 "The findings inform universal face mask use and social distancing not just in public spaces, but inside the household with members at risk of getting infected. This further supports universal face mask use, and also provides guidance on risk reduction for families living with someone in quarantine or isolation, and families of health workers, who may face ongoing risk," the authors write.