Exam Results
AIIMS INI CET Counselling 2022 Round 1 seat allotment results Released on aiimsexams.ac.in.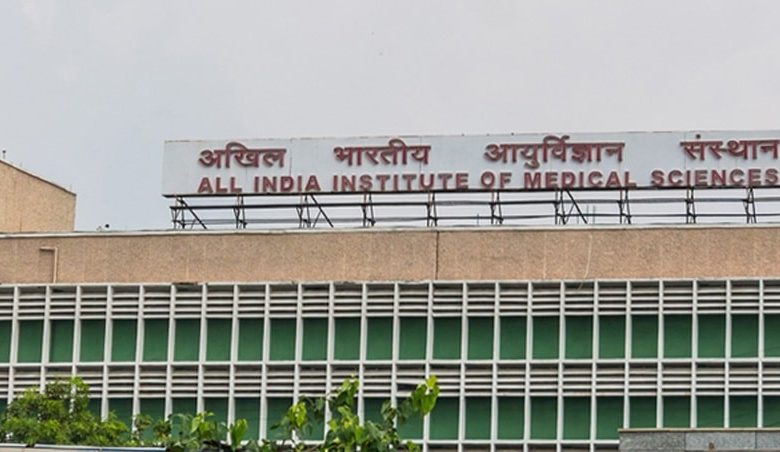 The results of the first round of seat allotment for the AIIMS INI CET counselling 2022 have been announced by AIIMS, New Delhi. Candidates can check their admission status by going to the website aiimsexams.ac.in.
INI-CET stands for the Institute of National Importance-Combined Entrance Test. It is an exam that is administered on a national scale and is required for admission to postgraduate medical programmes at AIIMS, JIPMER, NIMHANS, PGIMER, and a few more institutes.
How to Check AIIMS INI CET Counselling Result 2022
Step 1: Visit the website at aiimsexams.ac.in.
Step 2: To see the results click on the link that reads 'Result of 1st Round of Online Seat Allocation of INI-CET July 2022 Session'.
Step 3: Then download the PDF file.
Step 4: You can verify your selection status by entering the roll number
Candidates who were successful in the selection process can now submit an application to these institutes for admission to the MD/MS/M.Ch.(6 years)/DM(6 years)/MDS courses beginning in the July 2022 session.
All qualified candidates who met the requirements to participate in the 1st Round of Seat Allocation are included on this list of rank-wise seat allotment for the INI CET 2022. According to a statement released by AIIMS, those individuals who did not register for seat allocation have been given the status of NR/NP.
INI CET 2022 was a computer-based exam that took place on May 5 and was used to determine who will be admitted to Masters of Surgery (MS), Doctor of Medicine (MD), Doctorate of Medicine (DM), Masters of Chirurgie (MCh), and Masters of Dental Surgery (MDS) programmes. The results of the INI CET 2022 were announced on May 14.
Candidates who did not participate in the first round of seat allocation will not be able to participate in the second phase of seat allocation. Nevertheless, they are willing to participate in the open round of seat allocation.
Candidates who have been given a seat in the first round of INI CET seat allocation will be required to log in through the AIIMS exam portal in order to accept the seat. Candidates will then have the option of either continuing to participate in further rounds of counselling or opting out of further rounds of counselling completely. The deadline to select your choice is August 20 at 5:00 p.m.
Regarding the All India Institute of Medical Sciences (AIIMS):
AIIMS, which stands for All India Institute of Medical Sciences, is India's most prestigious medical college and medical research university. It is situated in New Delhi. AIIMS has maintained its position as the best medical college in the country in recent years.
AIIMS is a hospital that treats patients from all over the world because the medical research that is practised here is at such a highly advanced level that it attracts patients from all over the world. Because it prioritises technological advancement, it enjoys a worldwide reputation for excellence. Because of this, the All India Institute of Medical Sciences (AIIMS) is the college that every aspiring doctor in the country hopes to attend.
The Institute started in Delhi in 1956, but it has since expanded to seven other cities around the country. These cities are Bhopal, Bhubaneshwar, Jhajjar, Patna, Raipur, Rishikesh and Jodhpur. AIIMS is home to many medical graduation and post-graduation programmes that are among the best in the world.
Also Read: NEET Answer Key 2022 Expected to be Released Today: Know details here.