Admission News
Delhi University Admissions 2021: University received more than 30k applications on first day.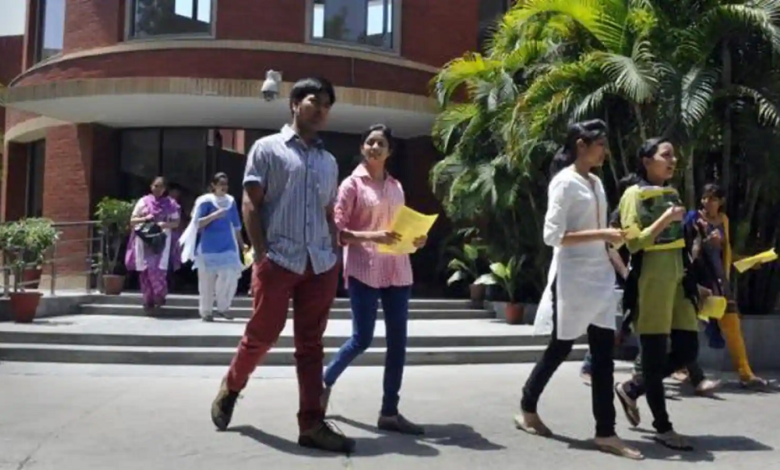 According to Delhi university officials, 30,554 applications were received till 7.10 pm and 2,286 were approved and nearly 795 students made payments. Over 30,000 applications were received on Monday, the opening day of Delhi University admissions under the first cut-off list, according to data shared by Delhi University Admissions department.
Nearly 70,000 seats are available across colleges and 795 students made payments.. The admission process went completely online from last year due to the coronavirus pandemic. Dr Rajesh Giri, the principal of Rajdhani College, said the process has been going on smoothly and the response is encouraging.
Hansraj College, which sought 100 per cent marks for admission to BSc (Honours) Computer Science received 11 applications in the unreserved category and 12 from students who have scored 100 per cent for the OBC category, which means that they will be admitted under the unreserved category, according to officials. In total, 38 admissions were approved by the college.
Suman Sharma, the principal of Lady Shri Ram College, said they have received over 750 applications for admissions to various courses. "It's a surprise that there has been a huge rush for getting admissions to Philosophy (Honours). Seeing the current situation, we might not open the course during the second cut-off list.
"The second most sought-after course is Political Science (Honours). We are seeing students with a perfect score applying to courses across various categories," she said. Last year, Lady Shri Ram was the only college that had pegged 100 per cent cut-off for three courses — BA (Hons) Political Science, BA (Hons) Psychology and BA (Hons) Economics.
At Deen Dayal Upadhyaya College, 808 applications have been received from students, out of which more than 300 have been approved, according to data shared by the college. Payal Mago, the principal of Shaheed Rajguru College of Applied Sciences for Women said they have received more than 341 applications for nearly 520 seats available at the college.
The college has seen a good response from students for Computer Science (Honours), BSc Biomedical Sciences, Food Technology, Maths (Hons) and Physics(Honours), she added. Hindu College principal Anju Srivastava said they saw a good turnout on the first day.