Campus Connect
COVID 19 Pandemic; Keeping Students Motivated and fit during COVID 19.
By Dr. Reema Chaudhury, Director Student Affairs, Ramaiah University of Applied Sciences.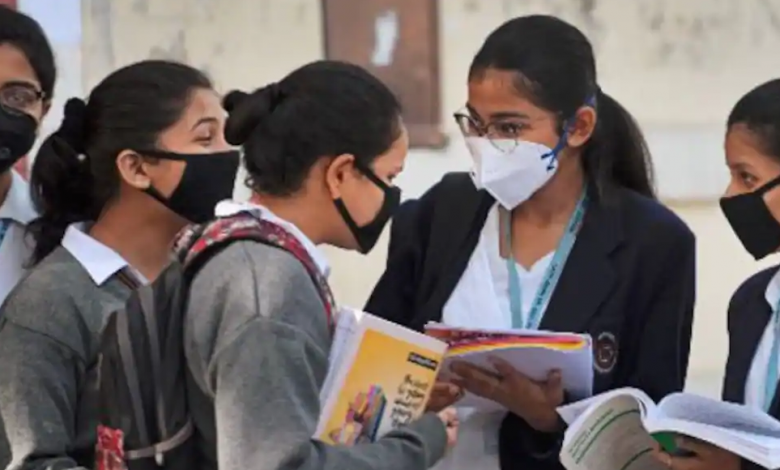 Just imagine… you get up one fine morning and find the entire world order has changed. Schools and colleges, shops, commercial complexes, hotels, restaurants, offices are all closed, no vehicles on the streets, no hustle bustle anywhere and everyone is at home…Yes! This was the year 2020 that left us with an ineradicable mark in the human history due to the uncertainties caused because of COVID 19 Pandemic. The virus disrupted lives of people across the continents and it literally locked down people in countries, cities, towns and in their homes and led to the beginning of a "New Normal".
As India joined the world in its battle against Covid 19 in early 2020, we were faced with equal if not a more unpredictable future for us. The education system was going through an equally stressful as well as dynamic time, suddenly shifting gears from a conventional classroom based pedagogical system to a virtual culture of delivering online education. Educational institutions locked down their physical campuses and began to move students to virtual learning.
However, this sudden paradigm shift in education left many students perplexed initially, leaving them to study without in a physical classroom and without being surrounded by their fellow classmates. One question was resonating in every academician's mind. How do we keep the students motivated and fit during this COVID 19 Pandemic? No doubt, at times of such momentous change, it was a very serious question and engaging current students (both physically and mentally) was more critical than ever.
The Directorate of Student Affairs (DSA) of Ramaiah University of Applied Sciences whose primary objective is to support the students with their diverse needs, facilitates innovative co-curricular and extra- curricular experiences that augment physical, mental and social well-being. But in this 'New Normal', there was a great danger lurking around us, had we not found constructive, and healthy ways to cope and our bodies and minds would eventually start showing signs of stress taking its toll. This is especially true of students who were missing the campus life – attending classes, making new friends and chilling out with them, making mischiefs and even playing pranks in the class and so on.
Hence, we, the Student Affairs Team understood that current strategies of student engagement must be now adapted to a world in which the students are not there in the campus, neither are unable to socialize nor undertake any physical activity. The Directorate of Student Affairs came up with a series of online webinars, events and competitions to keep the students connected and engaged with the University.
In the first week of April, 2021, the first online competition called LOCKDOWN FITNESS CHALLENGE @ RUAS was conducted for the students with the purpose of knowing from them as to how they were keeping themselves fit during the lockdown. To participate in this Fitness challenge, students were asked to send videos and still photographs of their fitness regimes. It could be anything from squats, pushups, skipping to yoga, meditation etc.
The Directorate of Student Affairs got connected with the students once again but this time to commence a different initiative called Hobbies-KUCH CORONA…We know while the students were busy keeping pace with online teaching, during their leisure they must have kept themselves gainfully engaged in pursuing one or other hobby -sketching, painting, photography, gardening, cooking etc. So, the students were asked to send photographs of their leisure pursuits. We were overwhelmed by the responses from the students.
In the month of July, 2020, a Webinar series called Healthy at homefor the students was conceived and executed with an the objective to engage them in an interactive deliberation on the topics related to healthy living both physically and mentally during Covid19. These webinars were of one hour duration of interactive session with experts followed by many prize winning competitions along with an e-certificate for participation. Some of the topics of these webinars were the following:
How to stay positive during COVID 19?
Diet and nutrition for health, immunity and wellbeing during COVID 19
Mindfulness as a stress buster during COVID 19
Lifestyle activity and exercise during COVID 19
Due to the global pandemic situation, we had to keep AKAIRA… the cultural fest of the University at halt but we did not let COVID 19 dampen our students' enthusiasm as we decided to go digital this year. So, with the help and support of student coordinators, faculty cultural coordinators, DSA conducted Akaira 2020…A Virtual Cultural Fest with three initial competitions namely Singing Contest, Doodle Challenge and Video Contest and these competitions were held on the social media platform. We witnessed great participation from the students.
The Directorate of Student Affairs conceived, designed and developed a unique Virtual University-orientation programme called Conocerse… for the new students in the month of September, 2020. *It is a Spanish word that means 'to meet'. The purpose was to provide a platform for new students to meet their fellow classmates and enthusiastically participate in a series of creative and fun filled events. There were two types of competitions: video recording events where entries were to be sent through email and live online events like Virtual Pet Show, Ethnic Diversity Celebration Day and Karaoke Singing Competition wherein students had to come online and display their talent. The judging for these events was done by experts in the field. The response for the events was overwhelming as the students of different faculty participated in big numbers.
Apart from these events, the DSA conducted every month a range of online sports competitions like RUAS RUN For Health, Cross Country RUN, Best Yoga Performer and webinars on mental health, stress management and events like Virtual Kananda Rajotsava to connect and engage students and to help them cope up mentally and physically with this uncertain situation in a positive and rewarding manner.
During Covid19, an unprecedented pandemonium in human history, every responsible institution of higher learning is striving hard to reorganize its systems and strategies in order to meet the needs of its
students and faculty but maintaining student engagement right now is a top priority and is recognized as a leading challenge.
The COVID 19 pandemic has taught us that we need not reinvent the wheel but must acclimatize ourselves in riding it on different terrains. We must keep our innovative hats on always, must leverage technology to the maximum in order to make things happen in this new world order and must always keep the physical and mental well-being of students at heart while providing high quality education.