Blog
Delhi University Plans Courses on Emotional Intelligence, art of being happy from this academic year.
Emotional Intelligence, the Art of Being Happy, Financial Literary and Ethics, Vedic Mathematics, and the Value of Indian Tradition System are some classes offered here.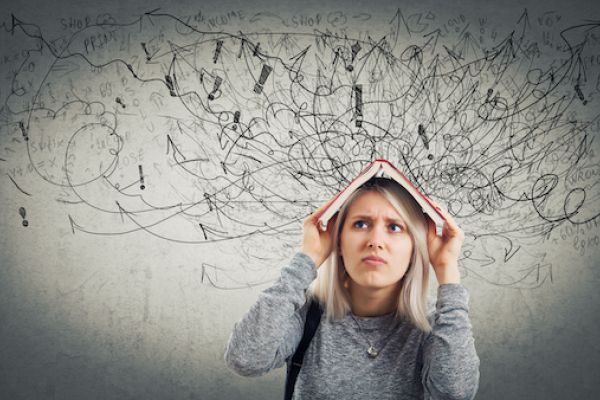 As part of the Undergraduate Curriculum Framework-2022 (UGCF), Delhi University will begin offering value-added classes beginning in the academic year 2022-2023. These classes will cover subjects such as emotional intelligence, the art of being happy, and Indian fiction.
An academic council meeting was recently conducted at DU, and during that meeting, a resolution was accepted that would see the introduction of 24 similar courses focused on improving critical thinking. After this, the matter will be brought before the university's executive council, the institution's highest-level decision-making body.
Students can enrol in a single or more value addition course each semester.
Emotional Intelligence, the Art of Being Happy, Financial Literary and Ethics, Vedic Mathematics, and the Value of Indian Tradition System are some classes offered here. The value addition course committee, which professor Niranjan Kumar serves as head of, is charged with planning these classes.
"The National Education Policy 2022 was taken into consideration when developing the value-added programmes. Critical thinking, compassion, teamwork, scientific temperament, Indian knowledge systems, ethical, cultural, and constitutional values, and creative writing are some of the components that are included in them", according to Kumar, who was interviewed by the PTI.
"This is the very first time that a respected university such as the DU has offered courses of this kind. When it comes to the process of socialising, they will be a game-changer," he went on to say.
The student's Academic Bank of Credits will be enhanced with the acquired credit hours upon completion of these classes.
Several of the classes are based on significant campaigns that have been started by Prime Minister Narendra Modi, such as Swacch Bharat and Fit India.
Students will learn strategies for managing stress, the physiological and hormonal basis of happiness, the components of happiness, and interpersonal relationships that lead to self-actualisation as part of the course titled "The Art of Being Happy." This will be a course for two credits.
Students who take the course on Emotional Intelligence will develop their personal competence and learn techniques for building emotional intelligence, self-awareness, self-management, social awareness, and relationship management. In addition, they will gain insights into the process of creating healthy relationships, which will enhance their social lives.
The institution will also begin offering a class that will familiarise students with Indian fiction written in English and teach them how to analyse novels critically while keeping in mind the circumstances of their own lives.
Students will get a grasp of the Indian ethos and values through Indian fiction, develop creative thinking through the reading of fiction, and become aware of the potential of fiction in bringing about social and cultural change as a result of taking this course.
On the other hand, many professors at the institution believe that value-addition courses offered in accordance with the Undergraduate Curriculum Framework (UGCF) will "encourage critical thinking." During the meeting on August 3, seven members of the academic council decided to issue a dissent note.
The opposing members claim that these courses only give nominal attention to the issue of intellectual attitudes that should be encouraged in students and contradict the notion of India as a cosmopolitan hub of philosophical and cultural exchange between people, languages, and cultures.
"The naive understanding of the VAC rubric is obviously the product of a centralised project that has prevented the participation of teachers in all fields of study. As a result, many fields of study have not been given any representation," the educators added in their statement.
Also Read: University of Birmingham Dubai has announced up to 40% scholarships for Indian students.