Entrance Exams
JEE Advanced 2021 HIGHLIGHTS: Exam on July 3, Class 12 75% marks has been relaxed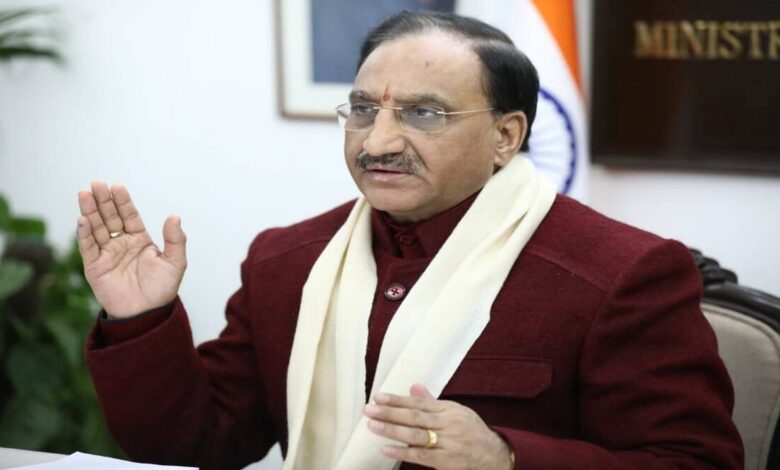 JEE Advanced to be held in July. The board exam criterion to have 75% marks has been relaxed, the education minister announced.
The IIT entrance exam – JEE Advanced will be held on July 3, the Minister of Education Ramesh Pokhriyal announced through a live interaction today. The exam has been deferred as a consequence of the postponement of the JEE Main exams.
Education Minister Ramesh Pokhriyal also states that Just like last year the eligibility criteria for seeking admission into Indian Institutes of Technology (IITs), which requires the students to score at least 75 percent marks in their class 12 exams, has been scrapped for this year.
As per the rule, students have to clear JEE Main every year to be eligible for the Advanced exam of the subsequent year but due to the pandemic, students who cleared JEE Main 2020 but did not appear for JEE Advanced 2020 will also be allowed to appear for Advanced 2021. This is a one-time option.
This year, the JEE Main 2021 exam will be conducted four times to give all students a chance to appear for the exams. The first attempt of the exam will be from February 23 to 26. The last date to register online for the examination is January 16.
The Indian Institute of Technology (IIT) Kharagpur today announced that it will organise the Joint Entrance Examination (JEE-Advanced) in 2021 on July 3. IIT Kharagpur is the organiser for this year's JEE exams.

The exam decides admissions in 23 IITs all over the country. Around 250,000 students (including all categories) from JEE (Main) exam have been selected to appear for the tougher JEE (Advanced) in 2021.


The first paper of JEE (Advanced) will start at 9 a.m. and end at 12 noon (IST), said DebashishChakravarty, organizing chairman of the exam. The second paper will be conducted from 2.30 p.m. to 5.30 p.m. (IST). In 2021, apart from India, JEE (Advanced) centres are likely to be set up also in Dubai (UAE), Dhaka (Bangladesh), Kathmandu (Nepal), and Singapore. JAB has decided that the final decision on conduct of examination at foreign centers, if at all, will depend on the prevailing conditions at the time of the exam.