Campus Connect
JBIMS Mumbai Placement 2021, A high RoI Autonomous institute offering MBA Programme.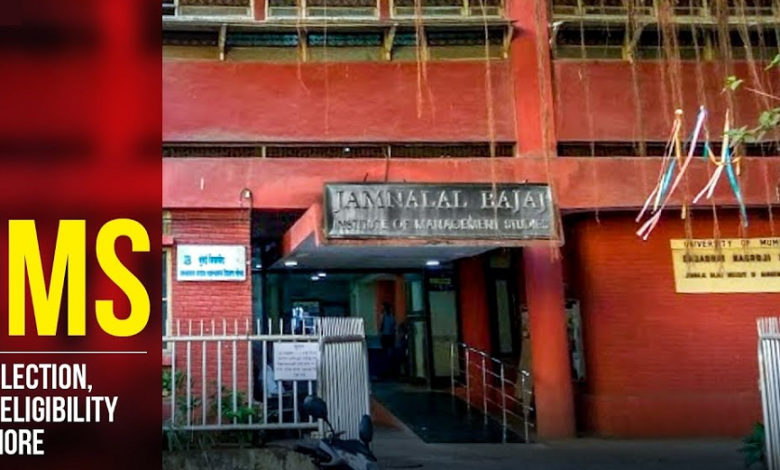 Jamnalal Bajaj Institute of Management Studies (JBIMS Mumbai) concluded its final placement 2021 with a 28.05% rise in highest salary despite the entire pandemic situation. Average salary at JBIMS has also gone up.
The highest offer bagged at Jamnalal Bajaj Institute of Management Studies (JBIMS Mumbai) during the final campus placements in this year 2021. JBIMS Placements have recorded high salary packages in 2021. Average salary in Placement 2021 increased to Rs.23.16 LPA from Rs.22.84 in 2020. Highest Salary has gone up by 28% at Rs. 44 LPA in 2021 from Rs.34.36 LPA in 2020.
JBIMS has a long list of legacy recruiters. Some of the top recruiters in final Placement 2021 included Accenture, Aditya Birla Capital, BCG, Capgemini, Deloitte, IBM, Infosys, McKinsey, PwC, Axis Bank, Bajaj Finserv, Citibank, HSBC, HDFC Bank, ICICI Bank, IDFC Bank, J.P. Morgan, Kotak Mahindra Bank, RBL, Yes Bank, Amazon, TCS, Wipro, Abbott, ACG, Colgate Palmolive, HUL among others.
JBIMS is located in heart of Mumbai – the financial capital of India and has a legacy of 55+ years. It has produced many industry leaders who visit the institute to share their practical experiences while climbing the ladder of hierarchy. This is the biggest advantage in view of the students, faculty and corporate alike.
JBIMS has moderate fee structure at Rs.6 lakhs for two years. JBIMS has recently increased its fee for MMS course, after being awarded the autonomous status. The JBIMS fee had gone up to Rs.6 lakhs from Rs.2.04 lakhs earlier. There is a slight difference in fee for Maharashtra State category and All India category candidates. JBIMS Fee for Maharashtra State Category Candidates is Rs.6 lakhs for two years and for All India category candidate fee is Rs.6.01 lakhs for two years.
JBIMS has a total intake of 120 seats in the flagship MMS programme. Out of this intake, 15% seats are allotted to All India category candidates. Accordingly, there are 18 seats for the All India category candidates for admission to MMS at JBIMS. Their merit list and cut offs are separately prepared by DTE Maharashtra through CAP.
JBIMS: An Autonomous B-School of Mumbai University
It may be noted that JBIMS Mumbai is a close entity and is a constituent of Mumbai University. It has enjoyed the Autonomous status from 2014 till date. The status was abruptly changed by the Directorate of Technical Education, Government of Maharashtra in 2019, putting thousands of MBA aspirants in dilemma. However, after getting its autonomous status restored by the Supreme Court of India on September 2, 2019, the JBIMS Admission offers are now made by DTE Maharashtra accordingly.