Schools
Delhi Government to Issue New Guidelines for Schools amid Rise in Covid-19 Cases.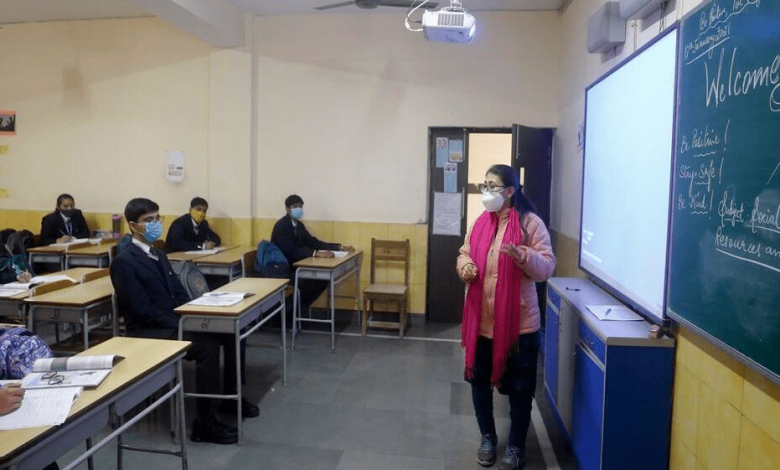 Considering the reports of some students testing positive for COVID-19 in Delhi-NCR, the Delhi government will soon issue new guidelines for schools in Delhi. Delhi Deputy Chief Minister Manish Sisodia took note of the 'slight' rise in Covid-19 cases across the state and directed the state education department to issue guidelines regarding the same on Friday.
Stating that the situation is being closely monitored by the Delhi government, both Chief Minister Arvind Kejriwal and Deputy Chief Minister Manish Sisodia appealed to the people not to panic as there has been no increase in the number of hospitalisations.
Addressing the journalists, Delhi Deputy CM Manish Sisodia said, "Covid-19 cases have increased slightly but there is no increase in hospitalizations, so we need not worry."
Urging the public to remain calm, he said, "There is no need to panic but (we) have to be alert. We have to learn to live with Covid. We are constantly monitoring the situation."
I have received reports in the last few days from some schools where parents have been informed about their child testing positive. The education department will issue guidelines to schools in this regard tomorrow.
Schools in Delhi will be closed for four days, beginning on Thursday for Ambedkar Jayanti, Good Friday, and the weekend.
Also Read: UGC-India Allows Students to Pursue Two Full-Time Academic Programs Simultaneously in Physical, Online or Combination mode.