Headlines
Class 10 exams cancelled; Govt puts off Class 12 boards, will take a call in June.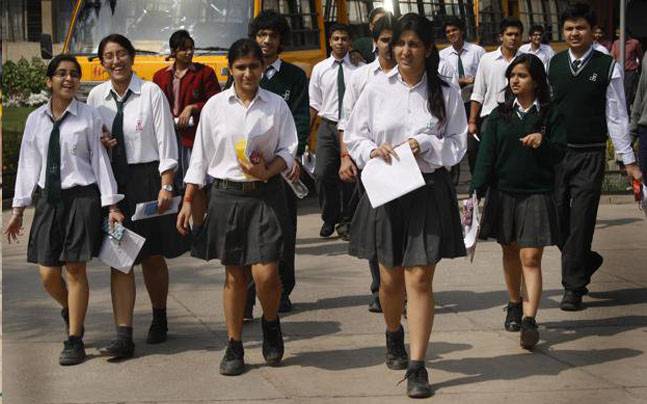 CBSE Board Class 10, 12 Exam 2021: The Education Ministry Wednesday postponed the CBSE Class 12 board exams and cancelled the Class 10 exams amid growing concerns over the surge in Covid-19 infections in the country.
For the Class 12 exam, the Ministry will review the situation on June 1 to decide fresh dates and make an announcement at least two weeks before the start of the exams.
The decision, which affects roughly 21.5 lakh Class 10 students and 14 lakh Class 12 students across the country, was taken at a meeting that Prime Minister Narendra Modi had with Education Minister Ramesh Pokhriyal and the Ministry's top officers on Wednesday afternoon. The meeting was also attended by the Cabinet Secretary and Principal Secretary to the PM.
Following Wednesday's announcement, Gerry Arathoon, Secretary of the Council for the Indian School Certificate Examinations (CISCE), told that CISCE will also "review" the situation and take a decision on the ICSE and ISC exam dates "at the earliest".
According to the Ministry's statement, CBSE will prepare the Class 10 results based on an "objective criterion".
"Any candidate who is not satisfied with the marks allocated to him/her on this basis will be given an opportunity to sit in an exam as and when the conditions are conducive to hold the exams," the Ministry said.
Officials in the Ministry said cancellation or conducting online exams for Class 12 students is not an option.
"It's not possible to conduct the exam online at short notice. How will students familiarise themselves with the online pattern so quickly?" an official said.
The announcement comes in the wake of a spike in Covid cases across the country and a growing chorus of student voices and state governments demanding deferment of the Board exams.
"The pandemic situation in the country is seeing a resurgence of Covid-19 positive cases in many states, with a few states having been affected more than others. In this situation, schools have been shut down in 11 states. Unlike State Boards, CBSE has an all-India character, and therefore, it is essential to hold exams simultaneously throughout the country," the Ministry said explaining its decision.
For Class 12 students, sources said, CBSE could consider having more objective-type questions in the exams, whenever they are held, to reduce the time spent in the exam hall.
"The Board has already set the question papers. A decision on changing the paper pattern is a difficult one and will only be considered based on what the situation is a month later," the official said.